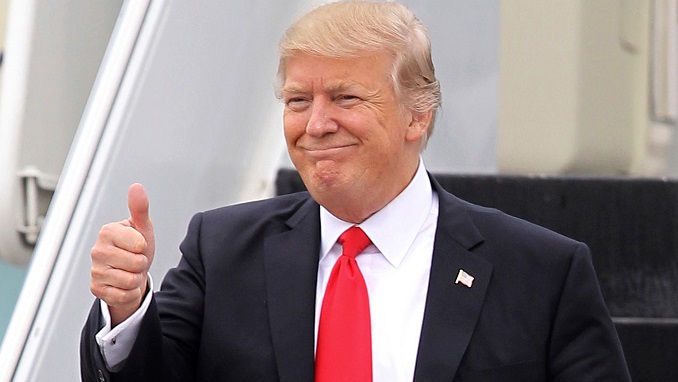 U.S. President Donald Trump abruptly canceled planned talks with Russian leader Vladimir Putin, as both presidents arrived in Argentina for a summit of the world's 20 leading economies, AFP reports.
Trump called off Saturday's bilateral with President Vladimir Putin at the G20 minutes after saying it would "probably" still happen despite Russia's seizure of three Ukrainian ships, as "it's a very good time to have the meeting."
"I look forward to a meaningful Summit again as soon as this situation is resolved!" Trump tweeted, calling on Russia to return the ships and their detained crews.
Despite Trump's cancellation, members of the American G20 delegation could meet with their Russian counterparts and Trump and Putin could still speak with each other at the summit.
National Security Advisor John Bolton had said Tuesday that if Trump and Putin did meet, it would be "a continuation of their discussion in Helsinki," where the two leaders met in July. At that meeting in Finland, the presidents had talked about arms control and other security issues.
The cancellation coincided with a new eruption in the controversy over Russian meddling in the 2016 U.S. presidential election — an issue that also flared up when the pair held their only summit to date, in Finland in July. Trump again ridiculed the investigation into the allegations and accused his former lawyer, Michael Cohen, of lying, after Cohen pleaded guilty to misleading Congress.
In Moscow, Kremlin spokesman Dmitry Peskov reacted frostily to Trump's cancellation, saying it would free up Putin to hold other "useful meetings" at the G20.