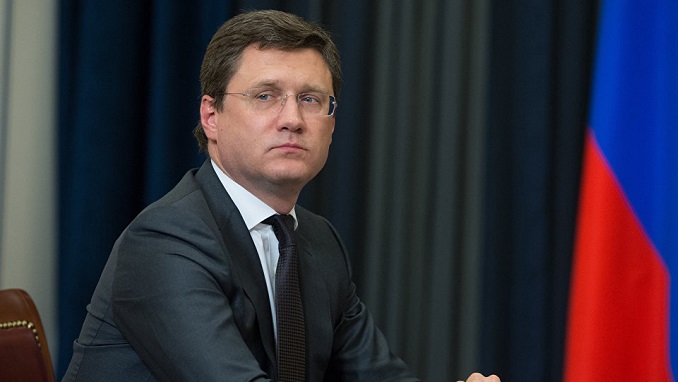 The Russian Energy Ministry has not yet fully developed its position on the possibility of reducing oil production in 2019 within the framework of an agreement with the OPEC production cartel, TASS news agency reported.
According to energy minister Alexander Novak, the decision will also depend on the forecast of the balance of supply and demand in the first and second quarters of 2019. 
"Now I will not tell you the position in advance, since we are still at the stage of developing and assessing the situation, especially in the first and second quarters, forecasting the balance of supply and demand. As you know, the ministerial meeting will take place in the first decade of December. And I am confident that together with our colleagues from OPEC and non-OPEC countries, we will find a coordinated consolidated solution that will benefit the oil market," Novak said.
His comments come after a report by Reuters claimed that Russia has acknowledged the need for oil production cuts and is negotiating terms with Saudi Arabia and other OPEC members.
Citing two industry sources, the news agency reported that Russia is becoming increasingly convinced it needs to reduce oil output in tandem with OPEC but is still bargaining with Saudi Arabia.
The Russian Energy Ministry held a meeting with the heads of domestic oil producers on Tuesday, ahead of a gathering in Vienna of the Organisation of the Petroleum Exporting Countries and its allies on Dec. 6-7.
"The idea at the meeting was that Russia needs to reduce. The key question is how quickly and by how much," said one source familiar with the talks between Russian oil firms and the ministry.
Meanwhile, oil reversed course and rose as much as 2 percent on Thursday, after information emerged that Russia could accept the need to cut production. Prices in November were down nearly 22 percent so far, set for the biggest monthly fall since the depths of the financial crisis in 2008.