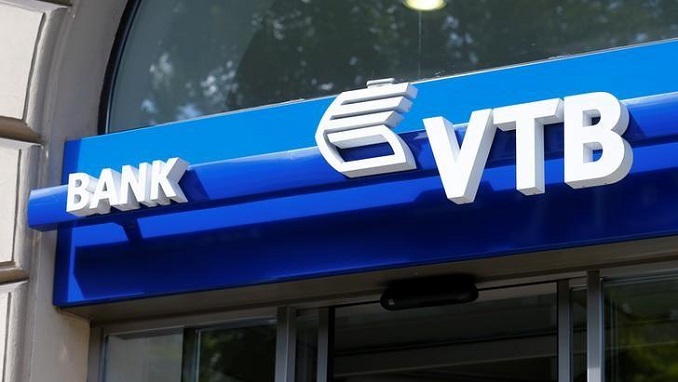 Losses from the London unit of Russian state-run bank VTB have tripled amid sanctions and the looming cloud of Brexit, leading the lender to start relocating business lines and bankers to Frankfurt, bne IntelliNews reports.
The bank's UK unit saw its post-tax loss surge to $63.9 million last year from $20.4 million in 2017, according to a filing made to UK Companies House late in April. The comprehensive 155-page filing shows that the bank slashed its London headcount by 55 bankers to 206 from 261 and outlined plans for further cuts, as well a new "strategic focus" to build "in parallel" a trading book capability at VTB's operation in Frankfurt.
The Kremlin lender, which is run by former Soviet diplomat Andrey Kostin, has been struggling in London ever since the parent group was sanctioned by the U.S. and the EU over Russia's involvement in the Ukraine conflict and the unit has suffered from severe contagion as well as a collapse in commodity prices. The bank's position has been further undermined after the UK last year expelled 23 Russian diplomats, who the government said were "undeclared intelligence officers," after accusing Moscow of using a nerve agent in the attempted murder of former Russian spy Sergei Skripal in Salisbury.
"In 2018, the bank undertook a strategic review of its business model with a view to reducing both the liquidity and capital requirements of the bank going forward given the deterioration in the geopolitical landscape between the UK and Russia and the growing uncertainty around the UK's withdrawal process from the European Union," said VTB secretary Roger Munger in the filing.
"Following this review, the parent bank concluded that it would restructure and reduce its business model within VTBC (London) and, in parallel, build out a trading book capability within its European subsidiary VTB Europe based in Frankfurt," he adds.
The bank said it closed its fixed income cash bonds business in Hong Kong and dumped its loss-making Wall Street operation in a management buyout. Fillings show that VTB lost $1 million after vacating the lease early for its Wall Street base.
VTB's London operation has been a prestigious calling card for the Kremlin in London. In 2008, the bank opened swanky new offices at 14 Cornhill – the former home of Lloyds Bank which is located next to the Bank of England – and started hiring hundreds of bankers until headcount exceeded over 600 personnel.