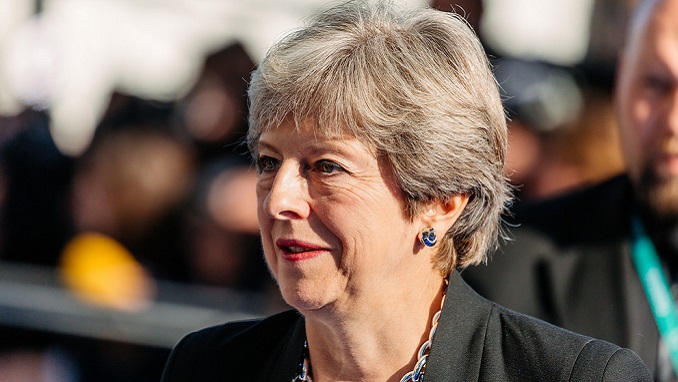 The United Kingdom is considering new measures against Russia, which it accuses of poisoning former spy Sergei Skripal and his daughter, Reuters reported.
On Wednesday, corruption in Russia was discussed in the British parliament, with lawmakers calling for the freezing of assets purchased by Russians using money of dubious origin.
Theresa May's administration has decided to launch a fresh investigation into how the country is tackling crimes such as money laundering and terrorist financing after a report that billions of pounds of proceeds of crime are flowing into British property.
The initiative may target some 700 wealthy Russians, who obtained Tier 1 visas in 2008-2015. Later, the visa requirements were tightened, demanding an initial investment of at least 2 million British pounds.
The parliamentary discussion was attended by several Russians, including former top manager of Alfa Group and executive director of the Anti-Corruption Foundation Vladimir Ashurkov and former vice president of insurance company Rosgosstrakh, Roman Borisovich.
"I'm against limiting Russians' rights just based on their citizenship or the origin of money. Most funds coming to Britain from Russia are legal. I'm sure they are not under threat. But there are some cases linked to high-level corruption, and they should be investigated," Ashurkov told Kommersant before his speech in parliament.
British Labor Party politician Helen Goodman said one of the goals in the near future would be to put together a list of corrupt Russians, stressing that the government has the right to seize property if it was purchased using money of dubious origin.
Investors from Russia, China and the Middle East have poured billions into London, buying everything from luxury properties to entire companies, but the source of some of those funds has been questioned by transparency campaigners.
Transparency International, an anti-corruption group, says it has identified 4.4 billion pounds ($6.2 billion) worth of property in Britain that was bought with suspect wealth.
Britain has said it will use new powers, called Unexplained Wealth Orders (UWO), to seize the UK assets of foreign criminals and corrupt politicians and clamp down on dirty money washing through London, in particular.