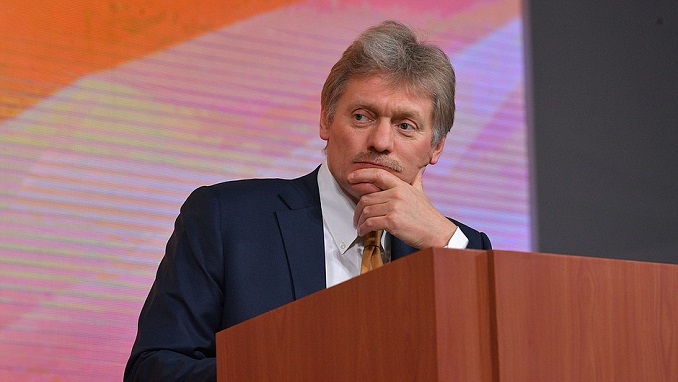 Kremlin Spokesman Dmitry Peskov told reporters on Thursday that London's next steps are "rather unpredictable" and Moscow cannot guess what other anti-Russian measures the UK leadership is ready to announce. Peskov was commenting on a possible ban on Russian bonds from the London Stock Exchange.
"Speaking about the United Kingdom, in light of the fact that this is a rather unpredictable country in relations with Russia, speaking on its adequacy, it is difficult for us to judge what other options may be considered and what may constitute the basis for it and what may be covering it," Peskov said, according to The Financial Times.
The Guardian wrote on Wednesday that UK Prime Minister Theresa May agreed to consider prohibiting Russian bond sales on the London Stock Exchange.
In February, City clearinghouses, working alongside a major sanctioned Russian bank, helped issue $4 billion in Eurobonds to finance Russian sovereign debt. London-based investors, according to a report, bought nearly half the debt.
This loophole in EU and UK legislation has allowed sanctioned Russian banks, primarily VTB, "to act as the main organizers, known as book runners, for the issuance of Russian debt." Chairman of the Foreign Affairs Select Committee, British Conservative MP Tom Tugendhat, called for the loophole to be closed.
Russian Deputy Finance Minister Alexei Moiseyev told reporters the proposed ban on the sales of Russian bonds in London would negatively affect both Russian investors and non-residents.
Aside from expelling 23 Russian diplomats in response to what the British government says is Russia-perpetrated poisoning of former spy Sergey Skripal and his daughter, London is also taking steps to stop the capital being used as a money laundering center.
Britain's National Crime Agency estimates that up to $127 billion of illicit funds are laundered through the UK each year. No one knows how much of that dirty money is Russian but some figures are expected to come out soon. As a first step, the government this month brought in Unexplained Wealth Orders, which allow investigation of people who buy properties and other assets but cannot explain the source of their riches.