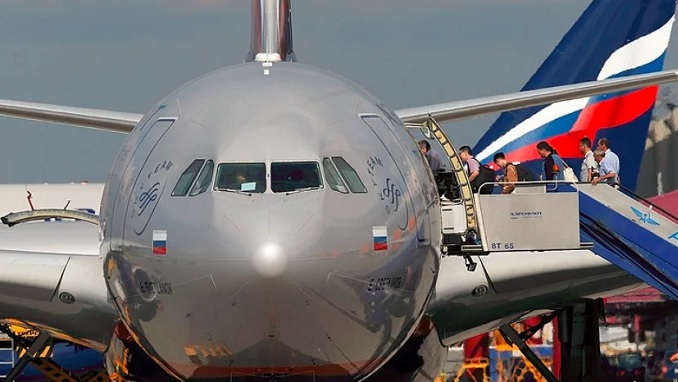 Russia's flag carrier and largest airline Aeroflot plans to create a network of hubs in the Russian regions, Aeroflot CEO Vitaly Savelyev said on Monday at the annual meeting of shareholders, Interfax reported.
"In the new strategy this fall we will present our proposals to the Board of Directors, including construction of a new hub and regional hubs in other cities on the territory of Russia," Savelyev said.
"The capacity of Sheremetyevo will allow transporting 80 million passengers. Today we are based in Sheremetyevo and transport around 33 mln passengers, this year there will be about 40 mln people, so we need to fill the Sheremetyevo capacity, otherwise will be occupied by other airlines," he explained.
It was reported earlier that Aeroflot Group in May 2018 increased passenger traffic by 8.2% year-on-year to 4.4 million people. At the same time, in January-May 2018, passenger transportation of the group grew by 7.4% to 19.6 million people.
Aeroflot carried 2.8 mln people in May, which is 4.6% more than a year earlier. Over the past five months, the airline's passenger traffic has increased by 5.7% and reached 13 mln people.
According to the company, as of May 31, Aeroflot's fleet consisted of 236 aircraft.
The passenger turnover of Aeroflot Group in May 2018 increased by 7.8% year-on-year, and in 5 months – by 7.3%. Aeroflot increased this figure by 2.9% and 4.4% in May and in five months, respectively.
Aeroflot Group includes Aeroflot, Rossiya, Pobeda and Aurora airlines.
It was reported earlier that Aeroflot net loss under the International Financial Reporting Standards (IFRS) in the Q1 of 2018 increased 2.2-fold year-on-year to 11.54 bln rubles ($182.9 mln).