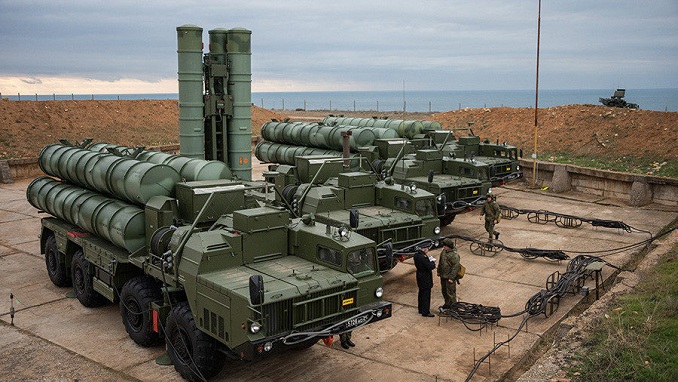 India's Ambassador to Russia Bala Venkatesh Varma said during a briefing that India will acquire the first collection of the Russian S-400 surface-to-air defense systems by the end of the year, according to TASS.
"[The first regiment set will arrive in India] by the end of the year," he went on to say, adding that the deal was being carried out according to schedule.
In 2015, New Delhi declared its plan to buy Russian-made S-400 air defense systems. During the visit of Russian President Vladimir Putin to India in October 2018, a $5.43 billion deal for the procurement of five regiment sets of S-400 'Triumf' anti-air missile systems was signed.
The S-400 'Triumf' (NATO reporting name: SA-21 Growler) is Russia's most recent long- and medium-range surface-to-air missile system, which was introduced in 2007. It can be used against military facilities as well as strategic and conventional aircraft, cruise and ballistic missiles, and hypersonic vehicles.