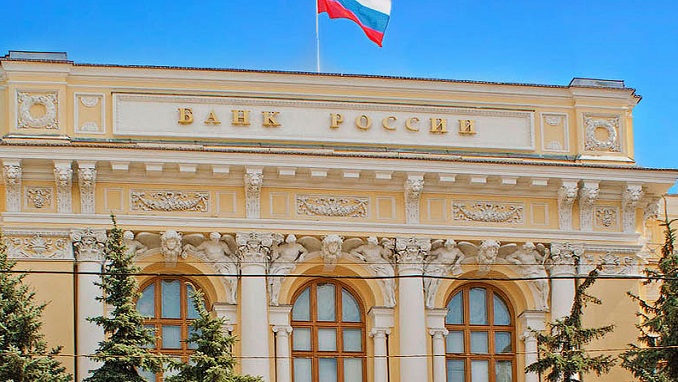 Тhe Kremlin needs improved relations with the West and regained access to foreign capital in order to fix Russia's broken banks, says Mikhail Zadornov, a former finance minister and the man now in charge of cleaning up some of Russia's biggest private banks which went bust and required a 2.6 trillion ruble ($40 billion) bailout last year.
"A lot of the success of our strategy in the next few years will depend on how Russia will build its relations with the outside world, and how the economy will grow," Zadornov said in an interview, according to The Wall Street Journal.
Zadornov serves as President of Bank Otkritie, which had been the largest privately held bank until it was nationalized last year. Russia's central bank is folding half a dozen ailing financial institutions under the Otkritie umbrella.
"If the sanctions are tightened, the price of our assets will fall," he said.
The collapse of Otkritie and the other private banks has proven a major economic test for President Vladimir Putin as he confronts the West. The failures brought the financial system to the brink last year—requiring swift intervention from the central bank. It also exposed a multi-billion network of chummy insider deals by Moscow's financial elite, according to central bank chief Elvira Nabiullina.
Russian companies have struggled to access capital abroad since the U.S. and EU imposed financial sanctions on the country for annexing Crimea in 2014. The sanctions have since been tightened in response to Russian meddling in the U.S. presidential election and the alleged poisoning of a former spy in England.
In recent weeks, however, the Kremlin and White House have begun preparations for a potential summit between President Donald Trump and Mr. Putin, which Russian officials and business leaders hope would lead to the loosening of sanctions.
White House National Security adviser John Bolton and several U.S. congressmen and senators are coming to Moscow this week to discuss the presidential summit.
The stakes are high for Zadornov, who hopes a thaw in relations could bring in new foreign investors to deliver Otkritie back into private hands. His plan is to sell 15% to 20% of the bank by 2021.