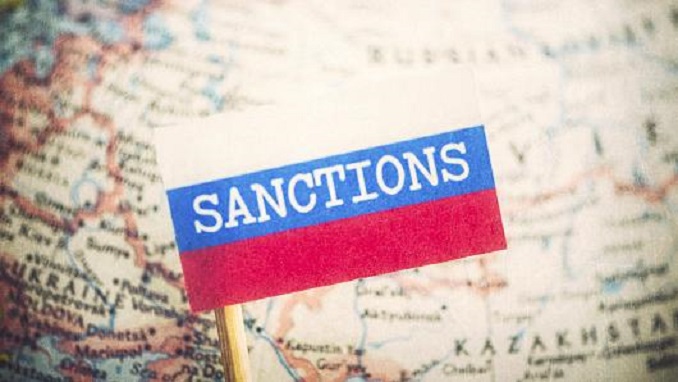 Almost a quarter of Russians polled about U.S. sanctions against their country (23%) aren't aware that on April 6, Washington tightened sanctions against citizens and companies from Russia, a poll conducted by the Public Opinion Foundation has shown, according to Russian media.
The survey, conducted on last week, also shows that young people aged 18-30 tend to be the most uninformed about the U.S. measures, along with people with a low level of education.
The answer "I know" was chosen by almost a third (32%) of the respondents, and "I heard" – by 44% of those polled.
The complete information about Washington's sanctions was shown by residents of the capital Moscow, the survey showed.
Furthermore, a quarter of Russians polled believe that Western sanctions will remain in place for a year or two, while 43 percent do not think that they will be lifted in the next few years. Only five percent of those surveyed said that the sanctions would be lifted this year, the poll showed.
Slightly more than a half of respondents said that sanctions had no influence on the life of an average citizen. In 2014, 34 percent of the Russians were of this opinion, while in 2016, 40 percent thought this way.
The poll was conducted on April 21 and April 22 surveyed 1,500 citizens living in 53 regions of the Russian Federation. The statistical error of the sample does not exceed 3.6%.
On April 6, Washington announced sanctions against 24 Russian businessmen and high-ranking officials, as well as a number of companies. The U.S. Treasury Department explained that such measures were taken to implement the law "On Countering America's Enemies through Sanctions" (CAATSA), which in August 2017 was approved by President Donald Trump.