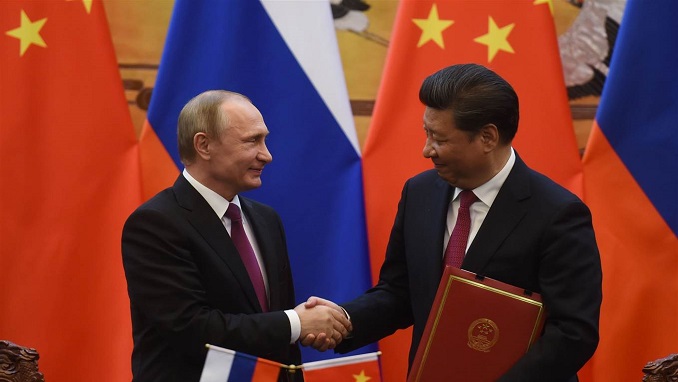 The volume of trade between Russia and China has been rapidly growing, with a 30-percent increase in the first quarter of 2018, Chinese state news agency Xinhua reports, citing data from the country's Ministry of Commerce. The two countries have previously announced they aim to boost trade to $200 billion by 2020.
China is Russia's largest trading partner, accounting for 15 percent of Russian international trade last year.
In January, trade turnover grew to 17.2 percent. It is expected to exceed the $100-billion mark this year, according to the deputy chairman of China's Ministry of Commerce Liu Xuesong. In 2017, bilateral trade amounted to $84.1 billion, up by 19 percent year-on-year, he said at a press conference on Friday.
A report from the General Administration of Customs of China showed that in January-March, Chinese exports to Russia grew by almost 24 percent, to $10.3 billion. Chinese imports of Russian goods increased by 32 percent, to more than $12 billion.
As trade grows, Russia and China have been promoting settlements in ruble and yuan, bypassing the U.S. dollar and other Western currencies.
"It makes it possible to reduce the dependence on the influence of third countries," said an official from the Russian Central Bank.
According to the Russian monetary regulatory body, both Russian and Chinese companies are willing to pay in ruble and yuan, and this can be proven by real numbers. Last year, nine percent of payments for supplies from Russia to China was made in rubles; Russian companies paid 15 percent of Chinese imports in yuan. Just three years ago, the numbers were two and nine percent, respectively.
Russian President Vladimir Putin has called Sino-Russian trade growth "visible and sound." While meeting with Chinese Prime Minister Li Keqiang in November, Putin said Moscow and Beijing have established a strong link "fully corresponding to the level of our strategic partnership."