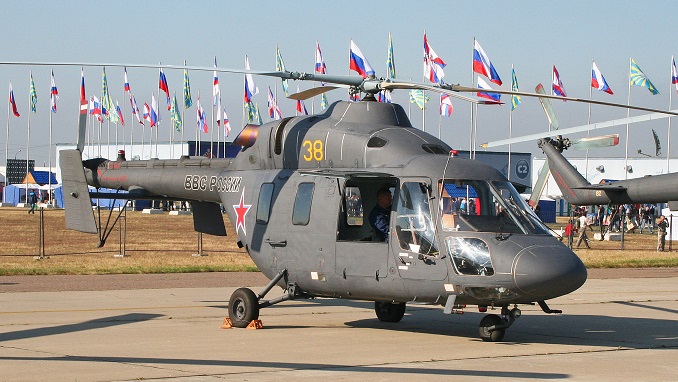 Russian state-owned company Russian Helicopters says it will finish building a facility for repair and maintenance of in Venezuela by the end of the year, despite U.S. sanctions and political tensions in the country, an official said, according to Neftegaz.ru.
Igor Chechikov, deputy chief executive at Russian Helicopters, told Russian media on Tuesday that all the necessary equipment has been delivered to Venezuela and that the construction should be completed this year.
Russia has been a major backer of embattled Venezuelan President Nicolas Maduro, supplying his government with weapons and providing loans.
Russia this week inaugurated a training center for Venezuelan pilots who fly Russian aircraft.
Rosoboronexport, the state corporation for arms sales, said in a statement it built the centre under a contract with Venezuelan state-owned firearms manufacturer CAVIM.
Russian-made simulators will allow local pilots to practice flying helicopters that Moscow has supplied to Caracas. These include the Mil Mi-35M Hind, a gunship known in Russia as the "flying tank" for its durability under fire, the Mi-26T heavy transport helicopter and the Mi-17V-5, a transport helicopter that can be equipped with machine guns and rockets.
A source in Venezuela's Army Aviation said the center would simplify the training process and make it more efficient, allowing to train more helicopter crews.
Russia's move comes as the U.S. is backing opposition leader Juan Guaido in his attempt to bring down the acting regime of Nicholas Maduro. Washington has imposed strict sanctions on Venezuelan oil, the country's top export product, among other harsh measures.
According to the Washington Post, Moscow is attempting to offset the burden of U.S. sanctions on Venezuela's state oil company by helping the Maduro regime refine its heavy crude, while also increasing wheat sales and continuing its deliveries of sorely needed medical supplies.