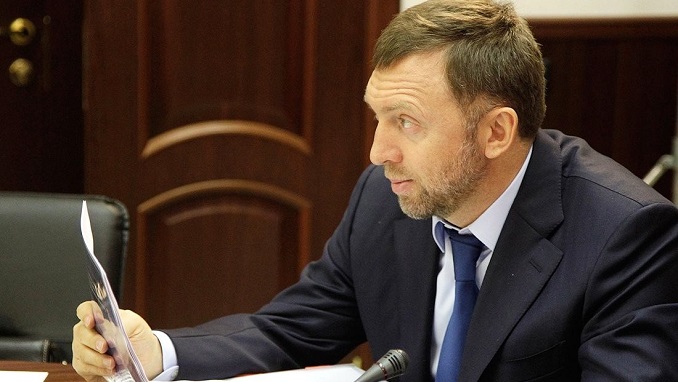 A co-owner of Russian aluminum producer Rusal said on Monday a new strategy for the company was immediately needed after it was hit by U.S. sanctions, Reuters reported.
SUAL Partners, Russian billionaire Viktor Vekselberg's investment vehicle and owner of a 22.5 percent stake in Rusal, said that Rusal's board and shareholders needed to start work as soon as possible on the new strategy which will reflect the changes to the global market caused by the U.S. measures.
Washington this month imposed sanctions on billionaire Oleg Deripaska and several companies in which he is a prominent shareholder, including Rusal, in response to what the United States called Russia's "malign activities."
"SUAL Partners company will take all necessary steps to facilitate the swift lifting of U.S. Treasury Department sanctions on Rusal," SUAL Partners representative Andrei Shtorkh said in a statement sent to Reuters.
"At the same time, SUAL Partners believe that in these circumstances Rusal cannot keep working and evolving in the same way as it did before," Shtorkh said.
"Serious transformations, reflecting the new reality, must be carried out. For this purpose, the board of directors and the shareholders of Rusal must swiftly start discussions on the company's new strategy, which will determine the new thrust of its development in the short and longer term."
A Rusal spokeswoman, asked about the SUAL statement, said she had no immediate comment. Swiss-based trading and mining giant Glencore, also a Rusal shareholder and one of its biggest customers, declined to comment on the SUAL statement.
Rusal has been considering a range of measures in a bid to convince the U.S. Treasury Department to lift the sanctions, which have led customers to stop buying its aluminum and sent creditors in a scramble to offload debt. It is planning a major overhaul of its board and management, sources close to the company told Reuters last week.
Deripaska has also agreed in principle to reduce his stake in En+, which holds a 48 percent share of Rusal after the United States said it could remove Rusal from the sanctions list if the sanctioned businessman ceded control.
However, a spokesperson for the U.S. Treasury said this did not guarantee the end of sanctions for the company.