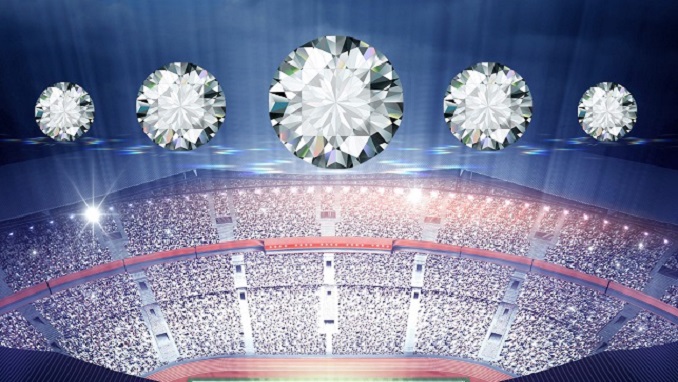 Тhe world's largest diamond producer by volume, Russia's Alrosa, has sold over $2 billion worth of gems directly to India and indirectly to clients with Indian capital in the first 10 months of 2018, a top company official said, according to Finam.ru.
"For the last 10 months this year we sold altogether more than $2 billion directly to India and indirectly to clients with Indian capital," Evgeny Agureev, director of the company's sales division, told Indian media.
At present, 51 per cent of the company's sales involve India directly or indirectly, Agureev said.
"The total sales volume (in money terms) of our company is about $4.4 billion. Half of this amount is linked with India. We are selling to India more than $2 billion of goods. It means that the share is big and important for us," said Agureev.
India is an important segment for the diamond industry, as 75-90 per cent of the world's rough diamonds are now polished in the country.
The partially state-owned Alrosa as a group accounts for 29 per cent, or almost a third, of global rough diamond production in terms of carats. Agureev said the outlook on India is "positive" amid hopes that the country would get over the "negative trends" caused by the declining value of the rupee as also the strengthening of the banking regulations following banking frauds.
The outlook on India is positive. We hope that next year we will see more stability in our industry, and specially, in India, because this quarter we can see that there are some negative trends like currency devaluation (depreciation) in India, or regulations in the banking sector. They are going to be stronger and that has an influence on the mid-sized manufacturers.
Established in 1992, Alrosa accounts for 95 per cent of Russia's overall diamond output. In 2017, the miner produced 39.6 million carats of diamonds, registering a 6% improvement compared to the year ago period, and earned $4 billion in revenue.
The company opened its representative office at Mumbai's Bharat Diamond Bourse in April.