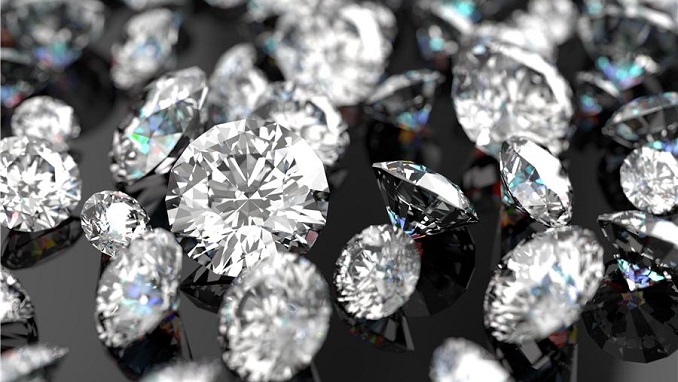 The global diamonds market has returned to strong growth, and Alrosa, one of the world's largest diamond producers, wants to catch up with its rival De Beers by expanding to China and India, Russian news outlet Prime reports.
Alrosa is the world's largest producer of rough diamonds in carat terms. Along with Anglo American's De Beers unit, it produces roughly half the world's rough diamonds. The company reported a 40 percent year-on-year net profit growth in the first quarter of 2018, boosted by the rebound in global demand.
Analysts expect economic growth in China and India to be the diamond market's main driver over the next decade. After stalling in 2016 amid worries about the economy, Chinese diamond sales returned to growth in 2017 amid a nationwide recovery in luxury spending, according to consultancy Bain.
Last year, the state-owned company sold diamonds worth $180 million in China and it wants to build on this result, according to Sergey Ivanov, the company's CEO.
"It is still less than 5 percent of Alrosa's global sales, but it's just the beginning," he told The Financial Times.
De Beers is ahead in the Chinese market, with 1,000 stores that generate more than 14 percent of the company's sales. Alrosa entered the market in 2010 and has contracts with six Chinese companies including the country's largest jewelry chain, Chow Tai Fook. 
Research commissioned by the company showed that 86 percent of Chinese consumers plan to purchase diamond jewelry in the next year compared to 59 percent of consumers in the US, the world's largest diamond market. The average price paid by mainland Chinese customers for diamond jewelry is $4,000,
Alrosa said this month that it had tested a system that allowed foreign clients to pay in roubles. A Chinese company paid for diamonds purchased at auction in Hong Kong using the Russian currency via a Shanghai branch of Russian bank VTB.