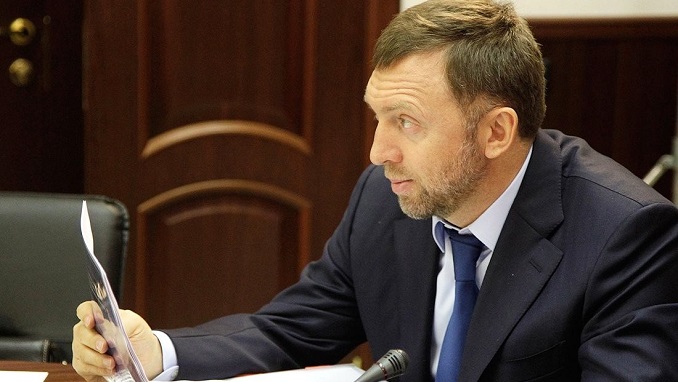 Prices of aluminum sank in global markets on Monday after the U.S. Treasury sent out a notice on Rusal, saying that the Russian aluminum giant can continue to export metals if owner Oleg Deripaska gives up control of the company.
According to Bloomberg, the Treasury also extended a previously imposed deadline, allowing companies to continue to trade with Rusal until October 23.
European leaders have been pushing for some relief from U.S. sanctions against Russian companies, using supply worries as an argument. The U.S. Treasury statement also says the sanctions may be withdrawn altogether.
"Rusal has felt the impact of U.S. sanctions because of its entanglement with Oleg Deripaska, but the U.S. government is not targeting the hardworking people who depend on Rusal and its subsidiaries," said Treasury Secretary Steven T. Mnuchin.
"Rusal has approached us to petition for delisting.  Given the impact on our partners and allies, we are issuing a general license extending the maintenance and wind-down period while we consider Rusal's petition."
Aluminum plunged as much as 8.3 percent after the news, the biggest intraday drop since 2005. Rusal produces about 6 percent of the world's aluminum and operates mines, smelters and refineries across the world from Guinea to Ireland, Russia to Jamaica.
Washington's softening of its stance follows two weeks of chaos on global metals markets after the sanctions triggered a surge in aluminum prices to multi-year highs and fears of shutdowns at Rusal plants. A German lobbying group said last week that European plants may be forced to close and carmakers could face supply shortages.
"If it wasn't previously clear if Rusal will still be sanctioned in case if Deripaska sells out, now we have a clear answer," Oleg Petropavlovskiy, an analyst at BCS Global Markets, said by phone. "Changing the ownership structure would be a solution."