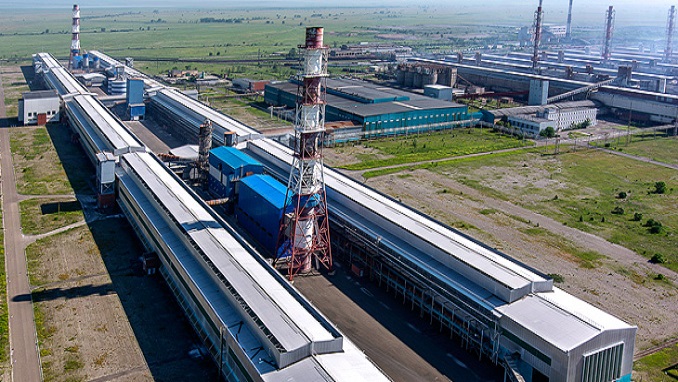 A Siberian town will be doomed unless Moscow finds a way to mitigate U.S. sanctions against aluminum giant Rusal, workers at one of Russia's biggest aluminum smelters have told Reuters.
The government will have to step in "so that people don't start howling," said a welder who has worked at the plant in southern Siberia for more than six years.
"There are lots of people here who are unhappy with the government, and with Putin too. If the plant starts cutting staff, people will revolt," he said, declining to be named for fear of losing his job.
In the barren Siberian steppe, most workers live in apartments built during communism, trapped by the mortgage. Residents of Sayanogorsk, one of a string of towns dominated by Rusal, have few options if a loss of customers for its aluminum leads the firm to cut jobs.
"The entire life of this city depends on Rusal," said Evgeny Ivanov, until recently a foreman at the plant in Sayanogorsk, where pockmarked asphalt recalls the harsh winters endured by its 60,000 inhabitants, and icy blue mountains line the horizon.
"If something were to happen to the factory, in my opinion, the town would die out. There would be nothing left for people to do here," he said in one of the town's few cafes, explaining that the private firm he now works at also depends on the plant.
The Russian government has said it is considering various ways to help Rusal after Washington blacklisted the company and its billionaire major shareholder Oleg Deripaska for suspected meddling in the 2016 U.S. election and other alleged "malign activity."
Deripaska has described the allegations as "ridiculous" and Russia has said they are a cover for an attack on its economy. Despite recent signals for a softer U.S. stance toward Rusal, the impact of the measures felt in the halving of Rusal's share price since the announcement on April 6, is too big for Moscow to ignore.