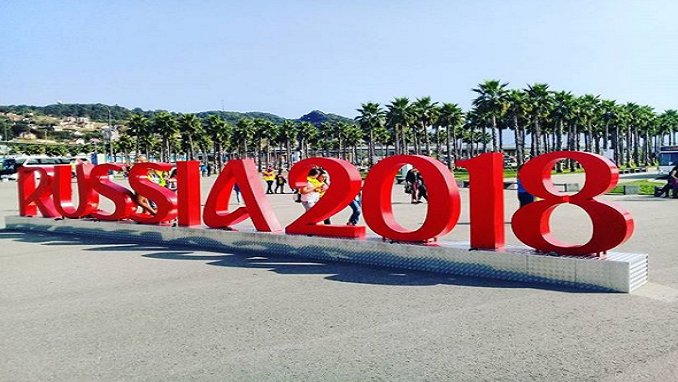 Visitors from Arab countries are coming to Russia in large numbers ahead of the long weekend, with thecelebration marking the end of the Holy Month of Ramadan coinciding with the opening of the month-long FIFA World Cup.
According to leading airline and hotel search platforms such as Wego and Sky Scanner, there is a considerable rise in hotel and airline bookings to Russia from football fans across the region.
According to Khaleej Times, in the last two months, Wego observed a 1,493 per cent jump in Russian hotel search volumes from the region, compared to the same time last year. Furthermore, most of the airfare searches from Gulf country residents were for the Russian tournament destinations of Moscow and St. Petersburg, according to Wego and the maximum travel interest for World Cup 2018 is coming from Saudi Arabia, Egypt and UAE.
There has also been a 402 per cent spike in flight searches to major Russian cities on the website, says Mamoun Hmedan, managing director of Wego MENA and India.
"This year, with the qualification of four Arab teams for the World Cup, excitement levels are higher than ever before. Wego recorded a 16-fold increase in interest for World Cup-led hotel searches, a number that appears to be growing every day."
Meanwhile, global travel search engine Skyscanner reported a 597 per cent increase in flight exits from GCC countries to Russia (comparing 2018 vs 2017 flights data). Sam Ayles, senior growth manager at Skyscanner.ae, said: "As you would expect, with new direct flights launched from Saudi Arabia, the majority of the increase is coming from there, but the UAE has also seen a strong increase (248 per cent) for the tournament dates based on year on year data."