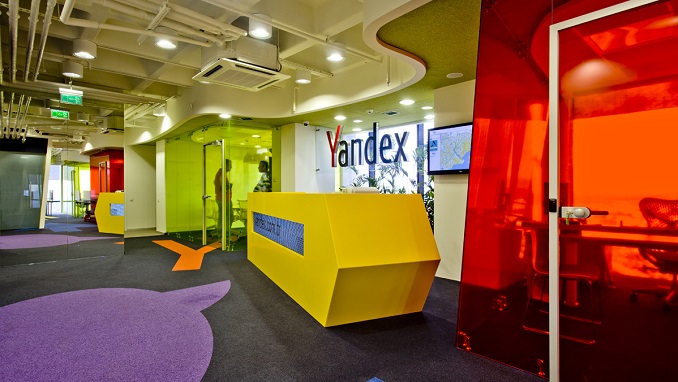 In Dubai, Yandex plans to employ courier robots to deliver meals. Sergey Kirillov, the company's director of business development for unmanned technology, discussed this at the international expo GITEX, Vedomosti writes.
"We want to start delivering in Dubai since our analysis revealed that one-third of the city is appropriate for [movement] of such robots" – said  Kirillov. The management also said that the operation of delivery robots is 15-20% less expensive than courier manpower.
The six-wheeled robot-courier "Yandex," which stands approximately half a meter tall, can carry light goods weighing up to 20 kilograms. The overall power of such a robot is 1.5 kW, the stated speed in pedestrian zones is 8 km/h, and delivery is within 3 km. Rovers are capable of determining the color of traffic signals and navigating junctions.
According to Kirillov, Yandex's self-driving courier robots carry about 500 orders each day in Russia and the United States. In June, the Russian business announced a partnership with the American food delivery service Grubhub for meal delivery on US college campuses, and the first "rovers" started work at Ohio State University in August. Yandex revealed plans to deploy similar robots in Israel and South Korea in March 2021.
By 2030, Dubai intends to make 25% of its journeys unmanned. A string transport system is now being developed in collaboration with SkyTran (unmanned cars moving along rail tracks that are raised above the ground on concrete supports). Autonomous taxis will be available in the city beginning in 2023. (by 2030, 4000 Origin unmanned shuttles will join the traditional taxi fleet).