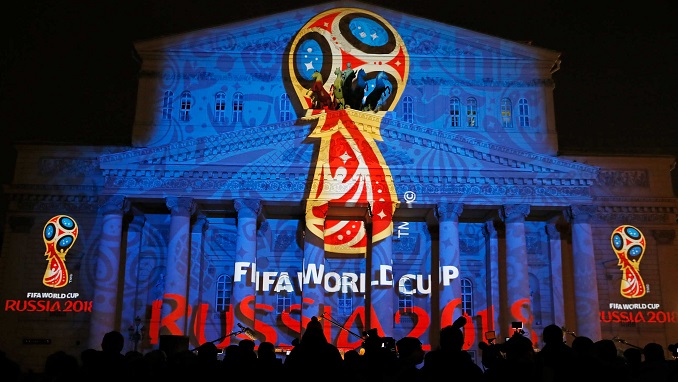 The FIFA 2018 World Cup in Russia has ended, leaving memories in the host country of not only the national team making the quarterfinals but also the quality of the event's organization, Vedomosti reports.
According to FIFA President Gianni Infantino, this was the "best World Cup so far." The Chairman of the Local Organizing Committee (LOC), Arkady Dvorkovich, believes that Russia now has a different reputation and this, in his words, is more important than GDP. According to experts interviewed by the newspaper, it is difficult to argue with this, because the championship will have a modest effect on the economy.
Based on the Russian Central Bank's figures, the World Cup will accelerate the growth of Russia's GDP this year by only 0.1-0.2 percentage points, primarily in the second quarter thanks to the increase in retail, hotel, restaurant, and transportation service sales.
Consumer demand in June – July will surge by $5 billion, according to estimates by the chief economist for Russia and CIS at the Bank of America Vladimir Osakovsky.
Spending by foreign fans helped bolster the ruble weakened by another round of anti-Russian sanctions, Moody's analysts noted. The inflow of currency even reduced the deficit of services in the balance of payments in Q2 2018 – for the first time since Q4 2016, VTB bank said in a report.
However, the growth of demand during the championship won't significantly affect the economy, analysts say. According to a representative of the Economic Development Ministry, the upshot will be more likely seen from investments in transport, telecommunications, and energy infrastructure. Its operation and the growth of tourist inflow can add another 150-210 billion rubles ($2.4 – $3.36 billion) for another five years to GDP annually, McKinsey experts estimated in a study prepared for the government.
As for the championship's price tag based on official figures, Russia shelled out around $13 billion. Yet, this would hardly lead to any noticeable economic growth in the long term, UBS analysts noted. Thus, the final comprehension of the tournament's economic benefits will come only after a few years, and the long-term effect will be insignificant, even weaker than from the Olympics in Sochi, according to Moody's analysts.
The long-term effect, according to Russian consultancy Development Center, will be immaterial and will reflect in the surge of enthusiasm and patriotism. A "positive shock" from the World Cup can stimulate consumption and reduce fears about economic uncertainty, said analyst Vladimir Mironov.