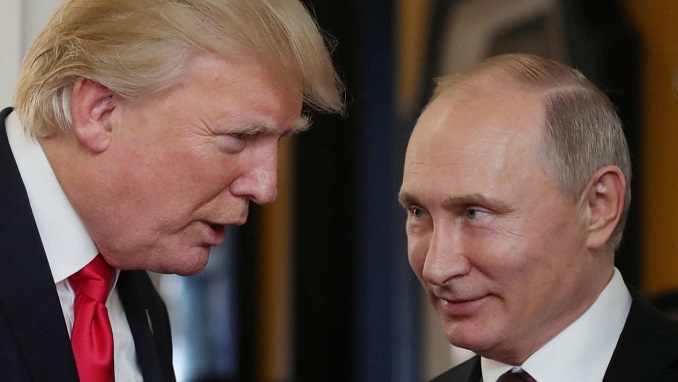 Global stocks weakened slightly Monday, with investors adopting a cautious stance to trading ahead of a today's summit in Helsinki between U.S. President Donald Trump and Russian President Vladimir Putin, CNBC reports.
The development comes in the wake of a weaker-than-expected data from China that suggest growth in the world's second-largest economy is set to slow into the second half of the year.
President Trump tweeted early Monday that U.S.-Russian relations had never been worse, thanks to what he continues to call a biased investigation into allegations that Moscow successfully meddled in the 2016 election, that latest of which produced the indictment of 12 Russians accused of hacking into emails held on the server of the Democratic National Committee.
The official Twitter account of the Russian foreign ministry liked the tweet, shortly before posting a response saying: "We agree."
The U.S. president's comments appeared to show just how much domestic political pressure he is under while meeting with his Russian counterpart in the Finnish capital.
Some U.S. lawmakers had called on Trump to consider scrapping the summit altogether after 12 Russians were charged with hacking on Friday.
The defendants, all of whom are Russian intelligence officers, were accused of launching cyber-attacks on the Democratic presidential campaign in 2016. Russia has denied any collusion took place.
Before the meeting in Helsinki, Trump said "the world awaits" their meeting and he knew there were many questions so hoped "we have some answers".
Putin touched down in the Finnish capital just after 1 pm local time, at the same time he had been due to meet the summit host Sauli Niinisto, the president of Finland, at the Presidential Palace.