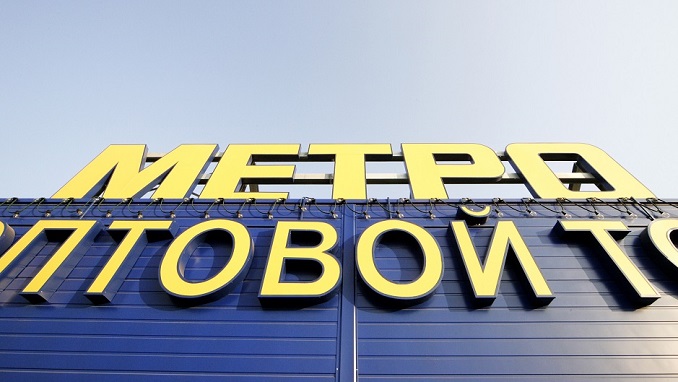 The top ten Russian retailers changed at the conclusion of the first half of 2021. Auchan and Metro, the two last-placed hypermarket companies, made their imprint on the rating. The daily "Kommersant" reported on this, using data from the analytical firm Infoline. Instead, Ozon and the Svetofor discounter chain broke into the top 10 biggest stores, Vedomosti writes.
According to Infoline, the income of the Auchan network minus VAT fell by 17.3 percent in annual terms in the first six months of this year, to 99.1 billion rubles, while Metro's revenue stayed at the previous year's level, at 96.1 billion rubles. Ozon's revenue rose by 108.4 percent year on year to RUB 141.9 billion, while Svetofor's sales jumped by 34.6 percent to RUB 120.5 billion during the reporting period.
Auchan disagreed with Infoline's evaluation. Ivan Martinovich, the chain's CEO in Russia, told the newspaper that the company's revenue is up 3% this year, EBITDA is up 66%, and comparable sales (LFL) is up 5%. Metro informed the magazine that they are not ready to comment on financial indications before the formal release, but that they "anticipate strong sales dynamics towards the end of the year." The chain's spokesperson said that the first half of the year's results are not indicative of the chain's future performance since sales in the third quarter are increasing and the fourth quarter typically accounts for a significant portion of yearly revenue.
Nonetheless, Auchan's operating business in Russia, Auchan LLC, has seen its sales fall for the sixth year in a row, and the chain is progressively decreasing the number of hypermarkets. According to the publication, 17 points have been shuttered since the beginning of 2021, and Auchan currently has 238 shops, including 95 hypermarkets and 143 supermarkets. Metro Cash & Carry's income fell from 2016 to 2019, but rose by 7.69 percent to RUB 224.01 billion last year.
According to Infoline, the top ten biggest retailers in the first half of 2021 are:
X5 Group's non-VAT income is 1.05 trillion rubles.
" Magnit " – non-VAT income of 801.6 billion rubles.
Bristol and Krasnoe & Beloe chains – 330 billion rubles in income excluding VAT.
Wildberries generate 241.3 billion rubles in income without VAT.
DNS has a revenue of 227.2 billion rubles excluding VAT.
"Lenta" – non-VAT income of 214.9 billion rubles.
M.Video-non-VAT Eldorado's income is 212.8 billion rubles.
Leroy Merlin's non-VAT income is 207 billion rubles.
Ozon's non-VAT income is 141.9 billion rubles.
"Traffic light" – 120.5 billion rubles in income without VAT.