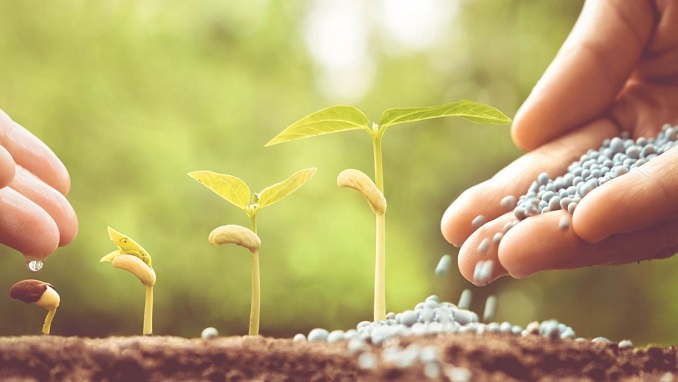 Fertilizer giant EuroChem Group has announced the start of production at the country's first Urea Ammonium Sulfate (UAS) production facility, Chemical Engineering reports.
The new facility, built in partnership with leading urea technology developer, Dutch-based Stamicarbon, is projected to reach a final production capacity of 600 tons/day. It officially came online on December 5 at EuroChem's Novomoskovskiy Azot plant, located about 200 KM south of Moscow.
"Novomoskovskiy Azot has always been an innovation leader," said Igor Nechaev, head of EuroChem's Russian arm. "This is where Granulated Urea, Calcium Ammonium Nitrate, and low-density Ammonium Nitrate were first produced in Russia and now, in another first, we have launched the country's only Urea Ammonium Sulfate facility. This new fertilizer will meet the growing needs of Russian and European farmers."
Total investment in the production facility is $84 million, the company said.
Urea ammonium sulfate helps farmers significantly increase crop yields. UAS production will complement EuroChem's current portfolio of sulfur-enriched fertilizers, which includes ammonium sulfate (AS) and ammonium sulfate-nitrate (ASN), Eurochem added.
EuroChem is Swiss-based nitrogen and phosphate fertilizer company with mining activities in Kovdor in Russia's Murmansk Oblast and in Kazakhstan, as well as oil and gas operations in Novy Urengoy, Yamalo-Nenets. The company's production facilities are located in Russia, Belgium and Lithuania.
According to EuroChem, it is the largest producer of mineral fertilizers and ranks among the top three European and top ten global producers by both nutrient capacity and profitability.