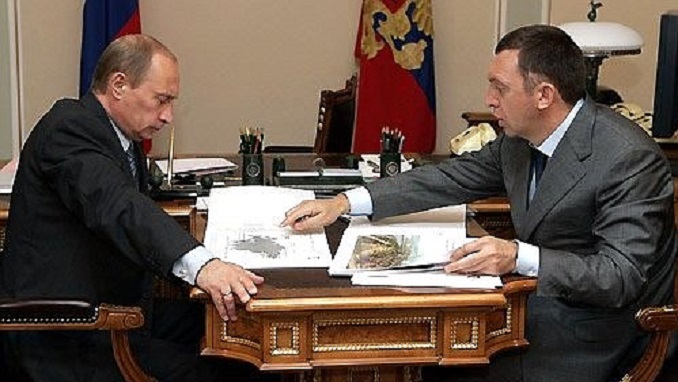 The Russian National Guard's purchase of hundreds of armored vehicles and natural gas cars from firms controlled by the sanctioned oligarch Oleg Deripaska will be subsidized by the government, according to a new decree, Lenta.ru reports.
Deripaska was named in a list of sweeping U.S. sanctions against major Russian businessmen and structures last April for "malign activities." The U.S. Treasury Department has extended several times a deadline for Deripaska to reduce his holdings in EN+, Rusal and the car manufacturer Gaz Group by Jan. 7, 2019.
A decree on the government's legal portal allocates $30.2 million for 600 National Guard vehicles and 1.5 billion rubles for the Industry Ministry to buy 1,500 natural gas cars from companies owned by Gaz.
An explanatory note states that the purchase "will allow an increase in production capacity among sanctioned companies and address national security challenges."
All 3.5 billion rubles will be allocated from Russia's rainy-day Reserve Fund that was merged with the National Welfare Fund (NWF) and disbanded as of Jan. 1.
Earlier this month, Russian Prime Minister Dmitry Medvedev said the government is ready to support companies that will fall under the new U.S. sanctions.
"All this is unpleasant and, of course, will force us to make certain decisions. If necessary, support individual companies, large companies, if they find themselves under such sanctions," he said.
Medvedev added that Russia had adapted to the sanctions, received a certain amount of freedom to improve its economy and create new economic mechanisms.