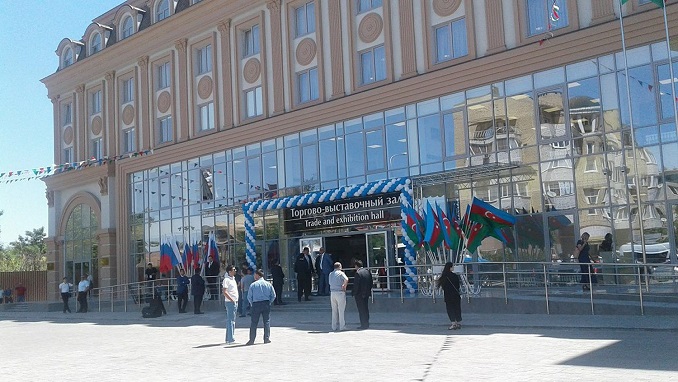 An Azerbaijan Business Center was opened on Thursday in the Russian city of Astrakhan, the state news agency Azer Tas reported.
The opening ceremony was attended by Azerbaijani Minister of Economy Shahin Abdullaoglu Mustafayev and the Head of the Russian branch of the Heydar Aliyev Foundation (HAF), Leyla Aliyeva.
"Russia is one of the main trade partners of Azerbaijan, ranking first in the export and import of our country, and it is no accident that Azerbaijan opened the first trade mission in Russia. In bilateral trade, there is a positive trend: within four months of this year, trade has increased by 30%. The total investment of Azerbaijan in Russia exceeds $1 billion, and the Russian Federation's investment in Azerbaijan has reached $4 billion", Azerbaijani Economy Minister Shahin Abdullaoglu Mustafayev said at the ceremony. He has stressed that this is the first such center in Russia.
Тhe governor of the Astrakhan region Alexander Zhilkin drew attention to the fact that the construction of the Astrakhan business center is underway in Baku. Joint work of the two facilities, according to Zhilkin, will significantly expand trade and economic ties between Russia and Azerbaijan, since businessmen from different regions of the Russian Federation will be able to use business platforms.
The Azerbaijan business center of was built in a year and a half. It consists of 5000 square meters of facilities and was built by the HAF, which said investments in the project amounted to $3.5 million.