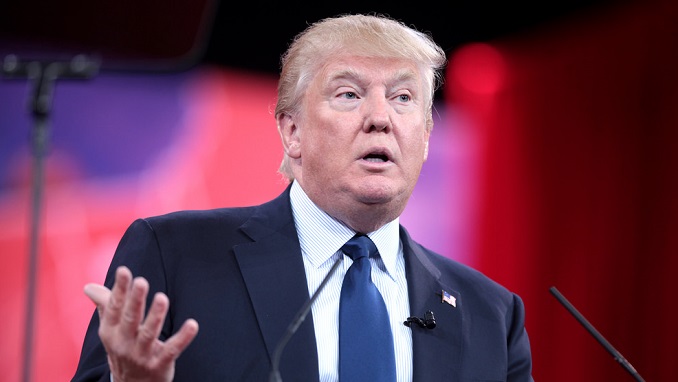 The leaders of Lithuania, Latvia and Estonia will ask the U.S. to send more troops and bolster air defenses on NATO's eastern flank to deter Russia when they meet President Donald Trump on Tuesday, officials said.
Lithuanian President Dalia Grybauskaite, Estonian President Kersti Kaljulaid and Latvian President Raimonds Vejonis are visiting the White House as Washington is apparently adopting a harder stance towards Moscow.
Trump's more confrontational rhetoric of late has eased initial concerns in the Baltic region over what had appeared to be a more conciliatory approach to the Kremlin when the U.S. leader first arrived in power.
A senior Lithuanian official who wished to remain unnamed said the three Baltic leaders were asking the U.S. to send Patriot long-range anti-aircraft missiles more frequently for war games. They also want to become a part of NATO's larger European anti-missile shield.
"I hope that the United States and other allies understand that the airspace of the Baltic states must be better protected and defended.
"It is important that (U.S. troops) are here on permanent rotational basis in all Baltic states," Lithuania's Grybauskaite told her country's public broadcaster LRT ahead of the visit.
In 2017, NATO deployed four multinational battalions to Poland and the Baltic states as tripwires against possible Russian adventurism, while the U.S. military sent a Patriot battery to Lithuania for drills.
U.S. Vice President Mike Pence in July 2017 raised the possibility of deploying Patriots in nearby Estonia.
The Baltic states were deeply rattled by Trump's campaign rhetoric questioning NATO's relevance, his erratic behavior and his initial unwillingness to criticise Russian President Vladimir Putin.
In 2016, Vilnius artists painted a mural depicting Trump passionately locking lips with Putin, while a public opinion poll in 2017 showed two-thirds of Lithuanians do not trust the U.S. president.
But the public mood changed after Trump decided to provide anti-tank missiles to Ukraine to defend against Russia-backed separatists and to boost funding for American forces in Europe.