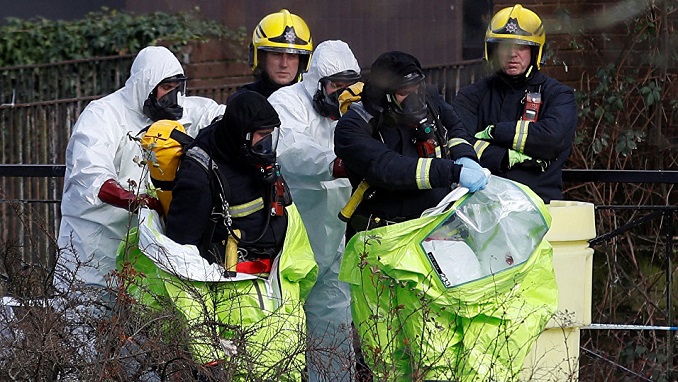 The global chemical weapons watchdog agency is to hold a special session in the Netherlands to look into the poisoning of former Russian double agent Sergei Skripal at Russia's request, CBS News reports.
Russia wants the Organization for the Prohibition of Chemical Weapons (OPCW) to "address the situation around allegations of non-compliance" with the chemical weapons convention made by the UK against Russia.
President Vladimir Putin has said he hopes today's closed-door meeting of the executive council of the OPCW at The Hague will draw a line under any suggestion of Russian involvement in the Salisbury attack.
"We have raised 20 questions for discussion (at the meeting). I hope that during this discussion a final line on what has happened will be drawn," Putin told a news conference during a visit to the Turkish capital Ankara.
The UK Foreign Office has accused Russia of attempting to undermine the work of the OPCW and engaging in "another diversionary tactic."
A team from the OPCW has been in Salisbury in recent weeks collecting and assessing evidence as part of an investigation into the attack. The organization was also granted permission to take blood samples from both Sergei and Yulia Skripal to help in the inquiry.
On Tuesday, the head of the military research facility at Porton Down said his UK scientists have not verified that the nerve agent used in Salisbury came from Russia.
Skripal remains in a critical but stable condition in hospital, while his daughter Yulia is said to be improving.
The attack on 4 March has opened a major rift between Russia and the West, with the Kremlin denying any involvement in the incident.