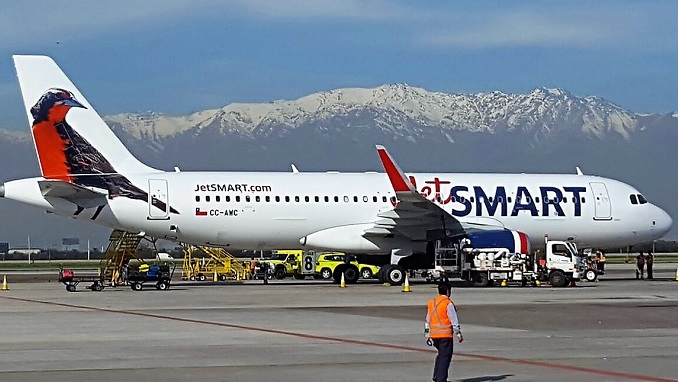 Private Russian aircraft maintenance specialist NW Technic, which is closely associated with Nordwind Airlines and Pegas Fly, two airline subsidiaries of the Russia-based, Turkey-backed leisure tourism operator Pegas Touristik Group, has further diversified its client portfolio. Over the past year, the share of third-party airlines served by NW Technic has increased to 15 per cent, Valery Pashayev, general director of the company, has revealed to Russian Aviation Insider.
"Over the past year our share of third-party business has grown to 15 per cent due to the expansion of our geographic reach and our range of services, as well as attracting new customers," Pashayev states.
Such has been the company's rapid development that, at the end of 2018, NW Technic had significantly increased its productivity to 250,000 man-hours, an impressive 73.6 per cent increase over the previous year.
NW Technic is licenced to perform line maintenance – up to and including A-checks – on the Boeing 737NG, 757-200, 767-200/300, 777-200/300, the Airbus A319/A320/A321 aircraft family and Embraer E190 aircraft types. It is also planning on providing base MRO services in the future.
Against a backdrop of increasing passenger traffic numbers and the implementation of a major re-development and modernisation scheme at the NW Technic Moscow Sheremetyevo base airport, which itself has plans to construct a big MRO hangar complex, NW Technic is now also considering expanding its physical presence there although, as the company noted last summer, the decision to purchase or rent a hangar has not yet been made.
According to Russia's aviation Transport Clearing House, the number of take-offs and landings at Sheremetyevo increased by almost 16 per cent in 2018, amounting to some 357,000 movements. Currently, MRO service providers operate in a competitive environment at Sheremetyevo in which Aeroflot, A-Technics, Volga-Dnepr Technics Moscow, S7 Technics and others all provide linear maintenance services.
NW Technic was established in February 2015 on the basis of the particular needs of Nordwind Airlines' engineering and technical requirements and the decision to separate the MRO services sector was made in order to optimise the costs of maintaining the airworthiness and maintenance of the Nordwind and Pegas Fly fleets.
According to data presented on the NW Technic website, in addition to Nordwind and Pegas Fly, the company now works and cooperates with a range of other carriers, including Russia's Ural Airlines, Yakutia, Azur Air, Jet Aviation and S7.