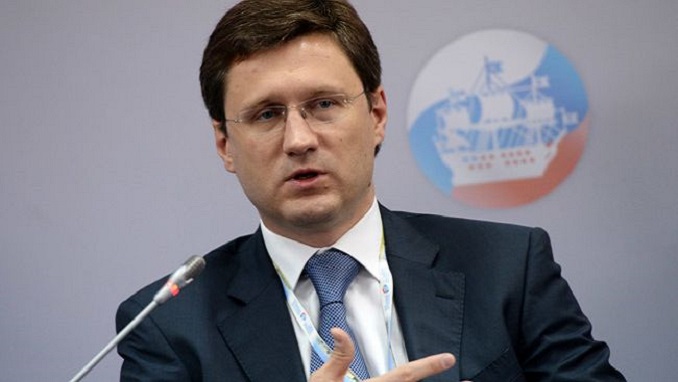 Russian Energy Minister Alexander Novak said on Tuesday the controversial Nord Stream 2 pipeline will be built even if the United States decides to impose sanctions against companies participating in the project, Reuters reports.
"We hope that there will be no sanctions. If U.S. restrictions are imposed, the project will be implemented anyway, the pipe laying has already started," Novak told reporters, adding that the plan envisions the project to be completed by the end of 2019.
Nord Stream 2 is an underwater Baltic Sea pipeline planned to bring Russian gas straight to Germany and other European countries while circumventing transit states like Poland and Ukraine. The project will double the existing Nord Stream 1 capacity and deliver 55 billion cubic meters of Russian natural gas annually, is a joint venture of Russia's gas giant Gazprom and five European companies.
The United States, which seeks to promote its liquefied natural gas (LNG) exports in the European market, has made a number of attempts to impede the implementation of the Nord Stream 2 project and even incorporated a provision for counteracting the construction of the pipeline in its Countering America's Adversaries Through Sanctions Act (CAATSA).
President Donald Trump has accused Germany of being a "captive" of Russia due to its energy reliance, saying it was wrong to support the Baltic gas pipeline.
Divisions exist among EU member states over whether to do more business with Moscow despite its military incursions in Ukraine and Syria.