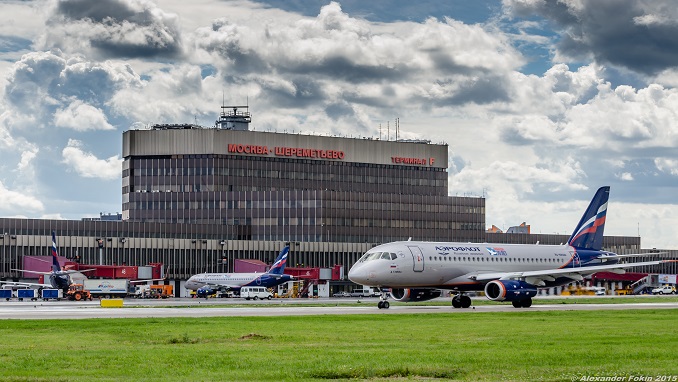 Russian aviation authorities are considering imposing restrictions on nighttime operations at some of its largest domestic airports, according to recent statements made by senior Russian Ministry of Transport officials and local analysts. "Noisy" aircraft may also be banned, particularly those of Russian origin, AIN Online News informed.
An official spokesman of Evgeniy Ditrich, the Russian Minister of Transport, told AIN that nighttime airport operations already are limited in the majority of EU countries, and similar measures should be considered at Russian airports.
In fact, the latest state initiative is in response to recent complaints from Moscow-area residents. Most of these complaints came after the opening of a third runway at the Moscow Sheremetyevo airport about three weeks ago.
The residents said in a petition that the new runway is located near the residential area of the Solchenogorsky district of the Moscow region, and, especially during nighttime, its use may create serious problems and significantly deteriorate living conditions in the area.
In the meantime, the potential restrictions have already been criticized by representatives of three of Russia's largest Moscow-area airports: Vnukovo, Sheremetyevo, and Domodedovo, which fear that restrictions may lead to a significant decline in traffic.
Russian Ministry of Transport analysts told AIN that the new initiative may have the biggest negative impact on Sheremetyevo Airport. They estimated night restrictions could lead to a 35 percent to 40 percent decline in flights there.
Due to its location, a significant share of Sheremetyevo flights occur between 1 a.m.- 5.30 a.m. During this time, most airlines using Sheremetyevo go to the Asia-Pacific region and return from the U.S. and other Western countries.
In addition to Sheremetyevo, a complex situation is currently in play at other Moscow airports—Domodedovo and Vnukovo, which are also located near mass residential developments.
In regard to "noisy" aircraft, the state indicated plans to bar night flights in Moscow airspace of the Soviet Il-86, Tu-134, Tu-154B, and other similar models.
That may take place despite the recent announcement that the Russian Federal Air Transport Agency plans to introduce a set of special air traffic measures to reduce the noise of such aircraft.