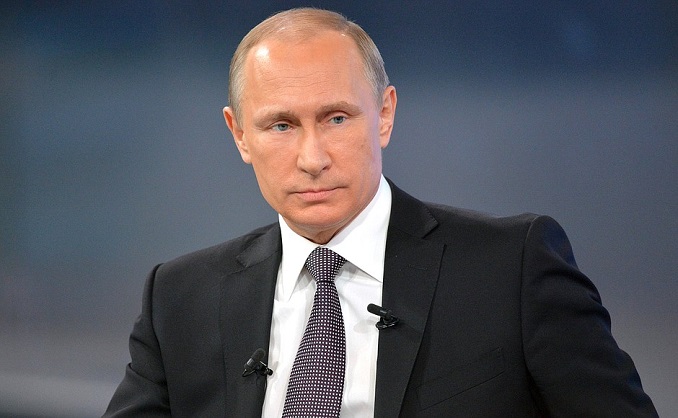 Russian President Vladimir Putin said on Tuesday he met with shareholders in tech firm Yandex, Interfax news agency reports.
The meeting took place just days after the company approved changes to its corporate governance structure, a development which was interpreted by some analysts as Kremlin's attempt to exert control over Russia's biggest internet company.  
"I just recently met with Yandex managers and major shareholders," Interfax quoted Putin as saying. "It was literally two days ago."
According to analysts, the decision to offer a "golden share" to the newly-formed Fund for Public Interest (FIP) to "defend the country's interests" is likely to increase Kremlin oversight of the biggest internet company in Russia. Yandex in a statement said the board was not a government body.
Kremlin spokesman Dmitry Peskov said last week that the company's restructuring plan had not been agreed with the Kremlin beforehand. The spokeswoman said it is absolutely normal for a company as large as Yandex to engage in a dialogue with the Kremlin "to get the government's position first-hand, to learn about the state's concerns." "But this is by no means a conditional agreement," Peskov emphasized.
The FIP will also be able to temporarily remove Yandex's management, block a potential acquisition of the company, and nominate two permanent board members. Eight seats on the 11-person board of the FIP will belong to representatives of Russian universities and NGOs, such as the Russian Union of Industrialists and Entrepreneurs (RFFP), with most of them having close ties to the government. The proposal would need to be confirmed at a shareholder meeting in December. 
In an email to employees, Yandex's chief executive, Arkady Volozh, offered assurances that the company would maintain control over its daily operations but said it needed to consider the public importance of its products, which range from maps and traffic data to food delivery and car-sharing, adding that "the public interest now runs through us."