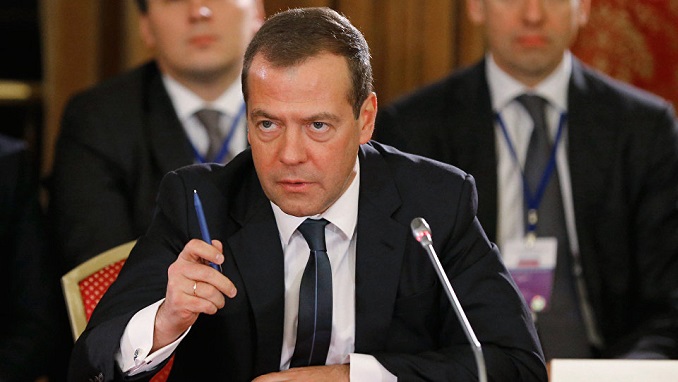 In a rare high-profile meeting at a time of strained relations between Moscow and the West, French Prime Minister Edouard Philippe on Monday hosted talks with his Russian counterpart Dmitry Medvedev, with the economy at the top of the agenda, Rossiyskaya Gazeta reported.
Philippe, who met Medvedev in Le Havre, the port town in Normandy where the French premier served as mayor, said he wanted to "open a new space for political dialogue with Russia."
Medvedev agreed that "freezing the channels of communication was the worst path of all."
Relations between Russia and France and the rest of the European Union have suffered badly following Moscow's annexation of Crimea from Ukraine in 2014 and the war being waged in eastern Ukrainian regions by pro-Moscow separatists.
In the talks with Medvedev, Philippe said he brought up the case of French national Philippe Delpal, a senior executive at private equity group Baring Vostok, who was arrested in February along with its U.S. founder and CEO Michael Calvey and four other people.
Calvey has since been placed under house arrest by the Russian authorities but Delpal remains in pre-trial detention.
"I made clear the emotion aroused by this case," said Philippe. But the Russian prime minister batted away the issue, saying it was a matter for the "judicial authorities" in Russia.
Speaking about economic ties, Medvedev said that "there has been a decent surge in trade turnover over the past year, though the first three months of 2019 have seen another dynamics." PM noted that he expects the present talks to help improve the situation, saying that "today France is the seventh-biggest investor in the Russian economy." He considers it possible to improve that indicator since "French entrepreneurs are increasingly interested in operations on the Russian market." Medvedev also emphasized that Moscow appreciates that interest and expects the number of joint projects to rise.