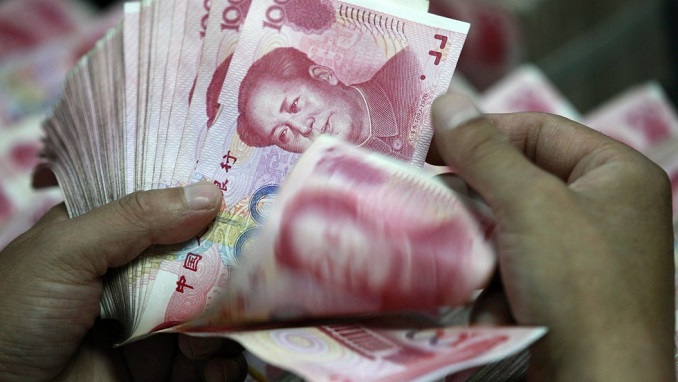 The Russian Direct Investment Fund (RDIF), the Russia-China Investment Fund (RCIF) and the investment fund of China's Guangdong province have agreed on key conditions for creating a joint Russian-Chinese Greater Bay Area Fund with a volume of $1 billion, the RDIF said on Tuesday, according to Xinhua.
"The RDIF, the RCIF and multi-specialty investment company Guangdong Utrust Investment Holdings announce that they have coordinated the key conditions for creating a joint Russian-Chinese Greater Bay Area Fund with a volume of $1 billion," the RDIF said in a statement.
Guangdong province, also known as Canton Province, has a population of 114 million and accounts for the biggest share of China's GDP.
The documents were signed on Tuesday on the sidelines of the sixth annual meeting of the Russian-Chinese intergovernmental commission on investment cooperation in Beijing.
During the meeting, co-chaired by Chinese Vice Premier Han Zheng and Russian First Deputy Prime Minister Anton Siluanov, the two sides reviewed the progress of their investment cooperation and construction of key projects.
Han, also a member of the Standing Committee of the Political Bureau of the Communist Party of China (CPC) Central Committee, said the two countries' heads of state have agreed to deepen investment cooperation, give full play to the coordinating role of the investment cooperation committee and jointly implement more cooperation projects.
"China is ready to work with Russia to comprehensively implement the important consensus reached by the two heads of state and promote high-quality development of investment cooperation, so as to yield more pragmatic achievements and enrich the China-Russia comprehensive strategic partnership of coordination for a new era," Han said.
Also on Tuesday, the RDIF said it planned to attract China Gold as a strategic partner for a mining and processing project in the Krasnoyarsk region in Siberia.
The project envisages the construction of a plant near the Kingash and Verkhnekingash deposits that are developed by Intergeo, part of Onexim Group managing the assets of Russian billionaire Mikhail Prokhorov.