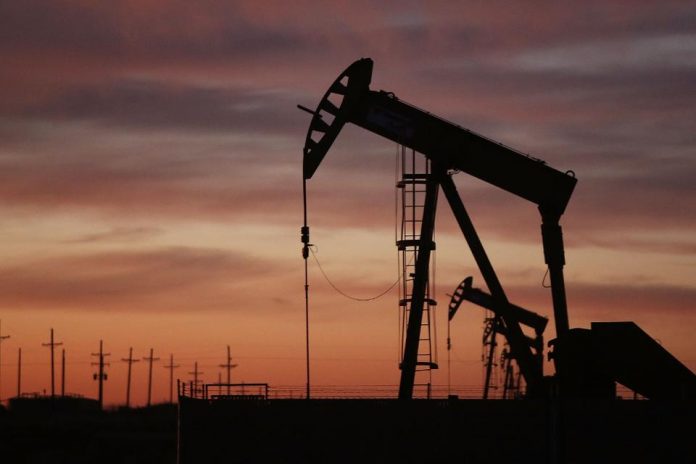 U.S. oil prices settled slightly lower from three-and-a-half year highs on Thursday amid high output from Russia, the United States and Saudi Arabia, despite unplanned supply disruptions elsewhere and record demand, Reuters reported.
U.S. West Texas Intermediate (WTI) crude futures were at $72.54 a barrel at 0253 GMT, down 22 cents, or 0.3 percent from their last settlement. WTI hit its highest since November 2014 at $73.06 per barrel in the previous session. Brent crude futures were at $77.54 per barrel, down 8 cents from their last close.
Oil prices have been rallying for much of 2018 on tightening market conditions due to record demand and voluntary supply cuts led by the global producer cartel of the Organization of the Petroleum Exporting Countries (OPEC) and Russia.
OPEC last week decided to increase production to try to moderate oil prices that have surged more than 40 percent over the last year.
Anna Belova, a senior analyst for oil and gas at analytics company GlobalData, told UPI the OPEC-led decision to ease compliance with production arrangements was good for Russian oil companies Gazprom Neft, Lukoil and Rosneft, which have the capacity to add hundreds of thousands of barrels of oil to the market.
"The country's demonstrated ability to regulate its crude production makes it a key partner to Saudi Arabia in responding to global over-supply conditions," she said in a statement emailed to UPI.
Although output growth is slowing, U.S. crude production is approaching 11 million barrels per day (bpd). With Russia and Saudi Arabia at similar levels, and output expected to rise as OPEC and Russia ease their supply restrictions, there will soon be three countries pumping out 11 million barrels of crude each and every day.