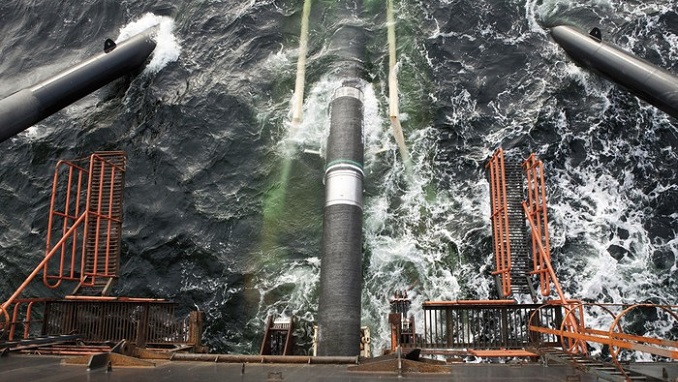 Russia's gas giant Gazprom and its Nord Stream 2 partners have invested a total of 4.8 billion euro in the project on natural gas pipeline construction as of the end of June, Chief Financial Officer of Nord Stream 2 AG, the operator of the pipeline construction, Paul Corcoran told journalists on Thursday.
"We have up until now 2.4 billion euro from Gazprom and 2.4 billion from the Western partners. So in total, we have 4.8 billion euro at the end of June," he said when asked about the figure, according to Rossiyskaya Gazeta.
"We have received 96% of the pipes, we have concrete coated 55% of those pipes and we mobilized vessels for the pipelines. So we are quite well prepared on track and on time for the project," CFO added.
The Nord Stream 2 pipeline, built by Gazprom and a consortium of European private companies, is expected to come into service at the end of 2019. The pipeline, which is drawing harsh criticism from the U.S. and some Eastern European countries, is set to run from the Russian coast along the Baltic Sea bed to the German shore.
Each of the pipeline's two stretches will have a capacity of 27.5 billion cubic meters. The new pipeline that is expected to connect the Russian resource base with European customers, will double the capacity of the first line and will basically follow its route.
The total cost of the project has been estimated at 9.5 billion euro. Gazprom is the only shareholder of Nord Stream 2 AG. Its European partners include Germany's Uniper and Wintershall, Austrian OMV, French Engie and Anglo-Dutch Shell.
Ukraine, Poland, and the Baltic countries, backed by the United States, have been opposing the Nord Stream 2 project, arguing that the pipeline will increase Europe's dependence on Russian energy while slashing profits for gas transit countries such as Ukraine.