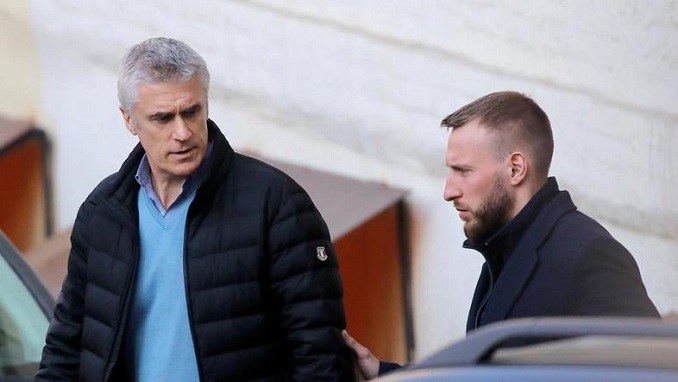 Detained American investor Michael Calvey's private equity fund, Baring Vostok, is no longer the majority shareholder in Vostochny Bank after it has ceded a 9.99% stake in the lender, Reuters reported.
The company, whose founder is under house arrest on embezzlement charges, was ordered by a Russian court to transfer the stake to the bank's other big shareholder following a legal battle, Baring Vostok said on Wednesday.
It has been locked in a legal battle with businessman Artem Avetisyan's Finvision over control of the bank. A court in Russia's Far East ruled last week that Baring Vostok must relinquish a 9.99% stake to Finvision Holdings, LTD. after Avetisyan went to court, claiming his firm had an agreement with Baring Vostok that it could exercise an option to increase its stake by 10%.
According to Baring Vostok, the fund received $11.7 million from Finvision for the stake. The fund's share in Vostochny Bank has now fallen to 41.6%, while Finvision's share has risen to 42%, according to Reuters calculations.
A spokesman for Baring Vostok said on Wednesday that the fund has until June 24 to appeal the ruling by the court in the city of Blagoveshchensk, but has already handed over the stake. He said the fund would be prepared to increase its stake in Vostochny Bank if the latter seeks to raise capital, potentially allowing Baring Vostok to regain control.
Baring Vostok was founded by prominent U.S. businessman Michael Calvey, who with other fund executives, has been detained in Russia since February pending a trial on embezzlement charges. They all deny the charges and say the case is a way of pressuring them in a dispute over control of a Russian bank.
The case against Calvey rattled Russia's business community and in April he was freed from jail and placed under house arrest.