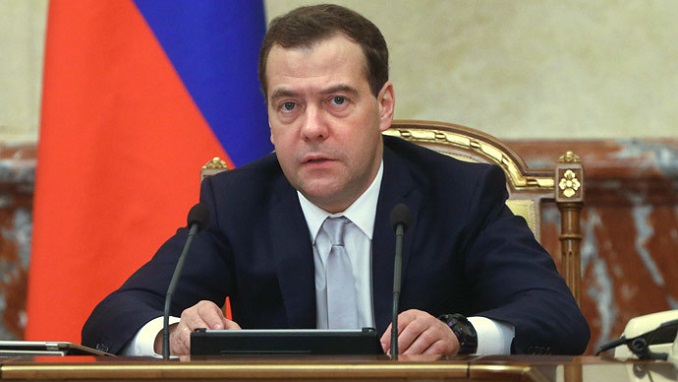 Russian Prime Minister Dmitry Medvedev said on Wednesday that the Russian government needs to take more steps this year to accelerate the country's economic growth, TASS news agency reports.
"We need additional measures to warm up the economy somewhat this year," Medvedev said at a meeting with senior government officials, according to an official transcript.
"I am sure that further increasing investment in national projects will have its effect in the future, but we need to think about what is happening right now this year," he said.
In May 2018, President Vladimir Putin signed a decree outlining Russia's roadmap of strategic development for the period up to 2024, aiming to make the country one of the five largest economies in the world, with economic growth rates higher than the global average.
"To this end, it is necessary to significantly increase labor productivity, business activity, and non-oil exports, including exports of machinery, equipment, agricultural products and services," Medvedev told his cabinet.
He said the implementation of these tasks may prove to be difficult considering the current situation that Russia's gross domestic product growth (GDP) slowed to 0.5 percent in the first quarter this year from 2.3 percent in 2018.
Medvedev said there were objective reasons behind the slower growth, including the instability of markets, the slowdown of the global economy, the caution of investors, low consumer demand, sanctions, and the unfolding trade frictions.
The financial and economic bloc of the government must take these risks into account and prepare adequate measures to reduce them, he said.
Following Putin's "May decree," the government outlined a dozen national strategic development projects for 2019-2024 with a total value of 25.7 trillion rubles (some 402 billion U.S. dollars).