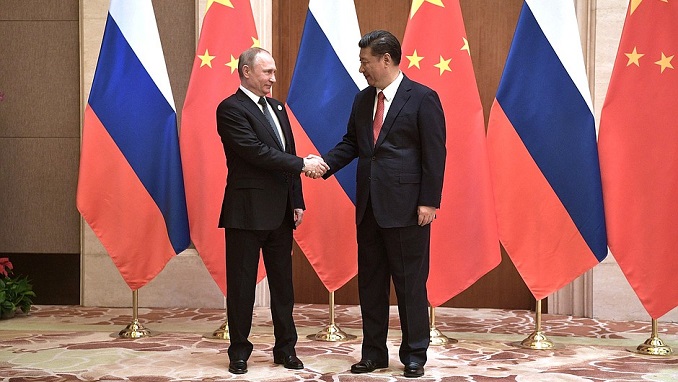 China's ambitious development strategy, the Belt and Road Initiative (BRI), has raised bilateral relations with Russia to a higher level, Chinese Ambassador to Russia Li Hui said, according to China Daily.
The ambassador made the remark in an interview with Xinhua on Friday ahead of Russian President Vladimir Putin's trip to China for the second Belt and Road Forum for International Cooperation (BRF) slated for April 25-27 in Beijing.
Putin's participation in the first and second forums demonstrates that the China-Russia ties are special, Li said. The BRI, proposed in 2013, aims to build trade and infrastructure networks connecting Asia with Europe and Africa on and beyond the ancient Silk Road routes. The initiative comprises the Silk Road Economic Belt and the 21st Century Maritime Silk Road.
"The BRI has significantly expanded the room for China-Russia cooperation. Under the framework of the BRI-EAEU alignment, China and Russia, with complementary economic advantages, have further tapped their potential and embarked on practical cooperation in various areas," the envoy said.
Landmark projects, including the China-Russia east route natural gas pipeline, the Tongjiang Railway Bridge and a cross-border highway bridge, are expected to be built and put into operation this year, Li said.
Chinese tourists made 1.8 million trips to Russia last year, and Russian travelers made nearly 2 million trips to China, said Li, stressing that the two countries have become major sources of tourists and travel destinations for each other.