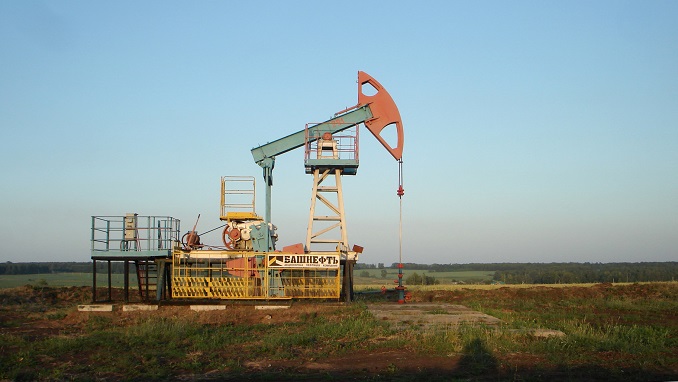 One of the most influential industry groups in Russia, the Russian Union of Industrialists and Entrepreneurs (RSPP) is defying global warnings over climate change, saying that the country should boost its oil & gas sales instead of curbing fossil fuels production, The Moscow Times reports. 
"We have to maximize our sales of gas, oil and coal as much as we can without stopping while there is still a buyer for it, and use that money to stimulate innovations in new technologies so we can keep up with other economies," David Iakobachvili, the chairman of RSPP's corporate social responsibility and sustainable development committee, told the newspaper. 
"We have to think about what we will leave behind for our kids," he added. "Cultures that didn't think about this, well, they're gone now."
The RSPP houses representatives from the companies that form the backbone of the Russian economy, most of them in the business of carbon and the targets of recently proposed legislation on reducing greenhouse emissions, which the government scrapped under pressure from the business lobby. In its original form, the draft legislation included quotas on carbon emissions at Russia's largest companies, a new national carbon trading system and penalties for the biggest polluters.
Russia finally ratified the Paris Climate Accord in September, just as the country's Natural Resources and Environment Ministry released a report warning that the country is warming twice as fast as the rest of the world. According to the ministry, if unchecked, this will result in epidemics, drought and famine, among other disasters. It will also, according to Russian government estimates, cost the country $2.3 billion per year.
 "We are well aware that certain new systems for tracking carbon footprints can be introduced," he said, referring to taxes that European countries are considering implementing on imports like oil and gas, RSPP's vice president for corporate relations Alexander Varvarin told The Moscow Times. "We are closely following what other countries are doing, and for now, these risks haven't been realized."
"It would be naive to take our money and decide how to solve our problems for us," he added, noting the plans to fine companies and a suggested tax on carbon that was also reportedly axed from the proposed legislation. "Do you really think that we do not understand all of our risks?"