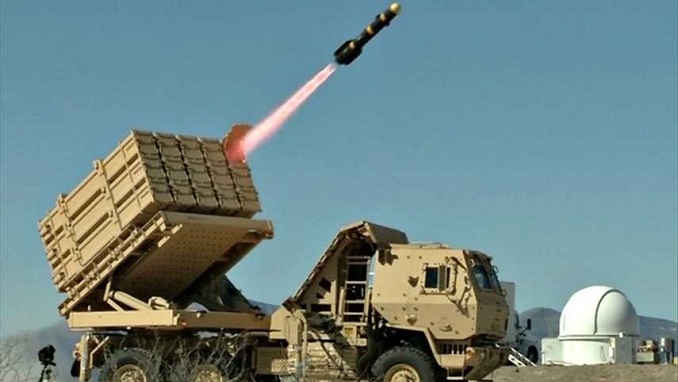 Over 200 different weapon systems will be showcased by Russia's state arms export company Rosoboronexport at the FAMEX-2019 international aerospace show in Santa Lucia, Mexico this week, TASS news agency reported.
The company, part of state-run hi-tech corporation Rostec, said it will demonstrate Russian defense products which have the biggest prospects on the Latin American market.
"The integrated Russian exposition will feature the display stands of Rosoboronexport (No. 121 in Hall C) and Russian Helicopters Group (No. 118 in Hall D), at which foreign customers will be able to view more than 200 items of armament and military hardware. Besides, a delegation of the Irkut Corporation will be demonstrating its output," the company's press office said.
This military hardware includes the Yak-130 combat training plane, the MiG-29M multirole frontline fighter, the Mi-17V-5, Mi-171Sh military transport helicopters, the Mi-35M transport and attack helicopter, the Ka-52 and Mi-28NE gunships and the light Ka-226T multirole helicopter.
The Orion-E, Orlan-10E and Takhion drones, and also the Pantsyr-S1 air defense missile/gun system, the Viking and Buk-M2E surface-to-air missile systems, the man-portable Verba and Igla-S anti-aircraft missile complexes also have big potential on the Latin American market.
Russia's arms sales have been increasing dramatically in the past few years. In 2018, combined sales of Russia's arms and military services rose 8.5% from a year earlier, reaching an unprecedented $37.7 billion. Also, according to arms transfers database SIRPI, Russia's largest arms-producing company, state-owned Almaz-Antey, for the first time entered the top 10 companies in the global arms sales ranking.