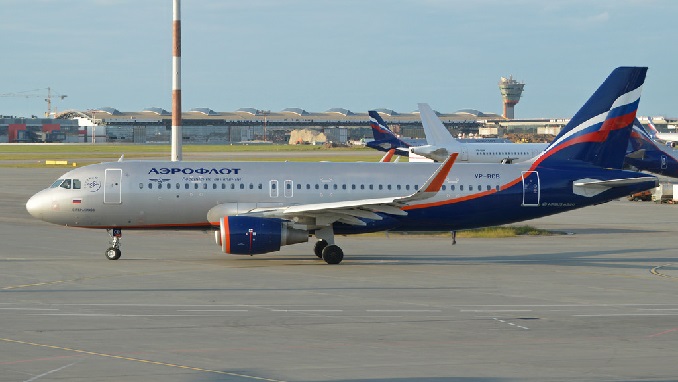 U.S. aircraft manufacturer Boeing is looking for more help from a Russian cargo airline to deliver engines for its 787 Dreamliner jets, Avweb reports.
Russia-based Volga-Dnepr Airlines, the world's largest carrier of outsize cargo, has asked the U.S. Department of Transportation for an emergency exemption that would let it transport General Electric Aviation engines from Ohio to Boeing's North Charleston campus and the plane maker's other Dreamliner assembly plant in Everett, Washington, the report says.
If approved, the carrier would make up to 10 flights in January to deliver a variety of GE engines, some weighing as much as 18 tons. Volga-Dnepr says no American airline is able to haul the cargo.
"Failure to deliver the engines by air could delay production and subsequent delivery of Boeing airplanes, which would cause financial harm to GE Aviation, Boeing and their customers," Volga-Dnepr said in its request.
Volga-Dnepr specializes in transporting oversize items such as military and oilfield equipment. The company previously received permission to make eight engine-delivery flights in December. The airline needs federal approval because, while it already has permission to fly cargo between Russia and the United States, it cannot fly point-to-point within the U.S.
The airline will be using its An-124-100 aircraft, the world's second-largest military transport plane with a maximum payload of more than 165 tons — almost twice that of a C-17 Globemaster. Only the An-225 can carry more cargo, and only one of those planes was ever built.
In July, Boeing Co. sealed a deal with Volga-Dnepr Group to sell the Russian company 777 freighters with a sticker price of almost $10 billion.
Volga-Dnepr signed a letter of intent to buy 29 of the 777s and confirmed a $2 billion order for five 747-8 freighters. The 777F is priced at $339.2 million before customary discounts, while the 747-8 has a list price of $403.6 million.