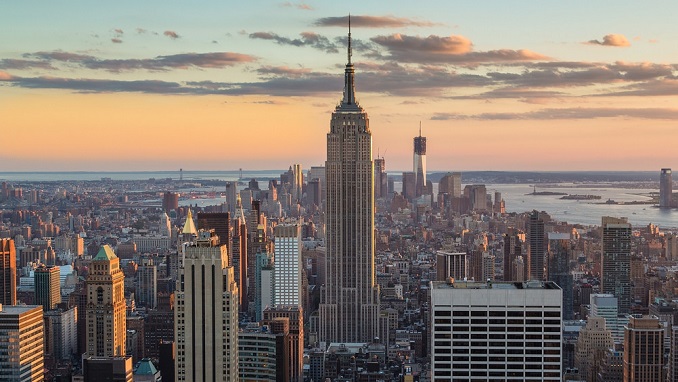 Russian billionaire Mikhail Prokhorov, who owns U.S. basketball team Brooklyn Nets, is once again investing in New York real estate, this time a $1.5 billion commercial and residential development around Nassau Coliseum, Nets Daily reports.
The project is likely to be approved Monday, the news outlet wrote. Nassau County legislators will vote on whether to allow development of 77 acres the county owns around the arena. The legislature is expected to approve the plan which will be developed by Prokhorov's BSE Global and RXR Realty, a local developer.
The now vacant blacktop, to be called "Nassau Hub," is being billed as a "new suburbia." The plan, according to Newsday, calls for the construction of 500 units of housing, geared primarily toward millennials; 600,000 square feet of office and biotech research space; two hotels and 200,000 square feet of entertainment options and "experiential retail," stores that provide additional services for customers such as yoga and cooking classes.
Currently, Prokhorov owns 85 percent of the arena lease —the county owns the land— and Bruce Ratner, the Nets former owner, controls the remaining 15 percent. Once Nassau County approves various changes in the lease, Prokhorov would buy out Ratner, which would mark the end of the decade-long Prokhorov-Ratner partnership.
The project is the latest New York area real estate investment the Russian oligarch has invested in. In addition to controlling the Nets —and their G League affiliate, Barclays Center and Nassau Coliseum; Prokhorov's company is nearing completion of the renovation of Paramount Theatre in Brooklyn and Webster Hall in Manhattan. The venues are expected to reopen next year. Brett Yormark, BSE Global CEO, has also said the company is looking into entertainment venues in London.
Mikhail Prokhorov is a former investor in Russia's mining and industrial giants Norilsk Nickel and Polyus, who retired from his Russian businesses in 2012 as he ran for president of the country in 2012, finishing third in the overall vote. In recent years, the billionaire has quietly pulled out of many of his Russian investments. His wealth is estimated at $9.2 billion.