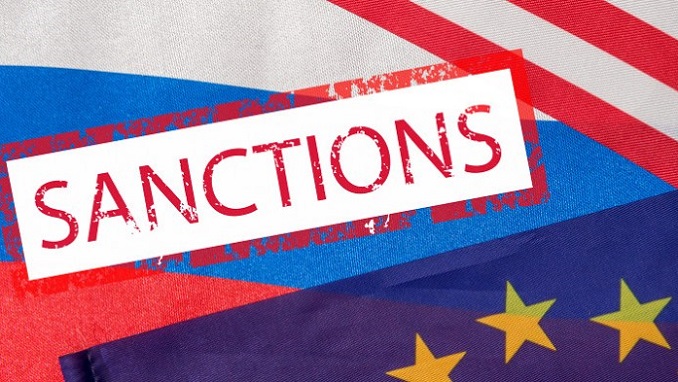 A potential set of tougher sanctions against Russia could be imposed once Britain has left the EU next March, the British government has said according to The Guardian.
The statement is seen as a hint that Britain will join the United States in preventing Russian sovereign debt from being issued in its markets, the report says.
"There are winner and losers in Brexit. One of the winners, in this case, will be that the UK when it comes to foreign policy such as the sanctions regime will be able to behave in a way that we think will have more of an effect," Ben Wallace, Britain's security minister, was quoted as saying.
The UK government said it recognizes it will struggle to win the required unanimous EU support for further sanctions against Russia. The strongest chance for further EU action will come if the UN's Organization for the Prohibition of Chemical Weapons rules Russia has failed to declare its full chemical weapons program, and specifically access to the nerve agent novichok.
The EU commission said on Thursday it was for member states to decide whether further sanctions should be imposed.
According to the U.S. Senate banking committee, a total of 58 different sets of sanctions are currently in force against Russia, imposed under both the Obama and Trump administrations.
The sanctions relate to transnational and organized crime, human rights violations, the illegal annexation of Crimea, interference in the 2016 U.S. presidential elections, support for the Syrian regime, violation of North Korean sanctions and, finally, the use of chemical weapons. The scale of the U.S. sanctions against Russia is sometimes obscured by Donald Trump's personal determination to maintain close relations with Vladimir Putin.
Lawmakers in the U.S. Congress are preparing a ban on the issuance of Russian debt the likely flagship measure in the Defending American Security from Kremlin Aggression Act (DASKA) passed this year.
On Thursday, the head of Russia's biggest bank VTB said that possible new U.S. sanctions on the Russian financial sector would be a hard blow. Andrey Kostin also told Rossiya-24 TV station in an interview that the Russian economy was strong and should not expect any significant shocks.