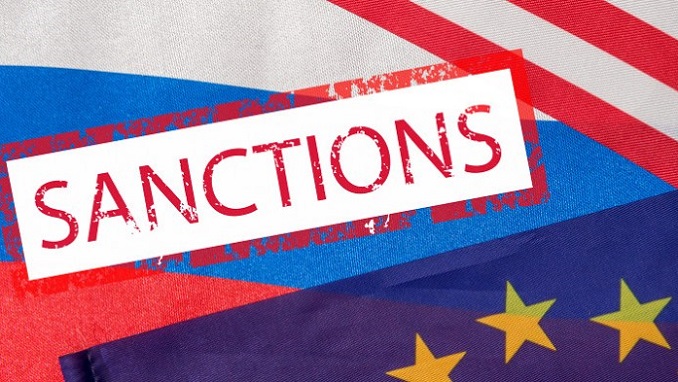 The renewed issue of Great Britain leaving the European Union is becoming an obstacle for a new round of EU sanctions against Moscow which London introduced in May, Nezavisimaya Gazeta wrote, citing experts.
London Mayor Sadiq Khan has criticized Theresa May's government for the failed talks with the European Union and is calling to hold a second referendum on leaving the EU. The Prime Minister, on the other side, has rejected the possibility of a new referendum as "a gross betrayal of democracy."
According to Nikolai Topornin, Associate Professor of the European Law Department at the Moscow State Institute of International Relations, there is not much hope that the London mayor's statements will bear any fruit.
"British public opinion has not changed drastically. Opinion polls show that UK citizens are nearly split down the line: sometimes more people support leaving the EU, and sometimes vice versa. I don't think a new vote would bring any significant changes," the expert predicted.
After Brexit, London will get carte blanche on anti-Russian sanctions over the poisoning of former Russian spy Sergei Skripal and his daughter in Salisbury, the paper said. The new restrictions, which are a British version of the U.S. Magnitsky Act, cannot enter into force until the UK leaves the EU, Minister of State for Security and Economic Crime, Ben Wallace said according to the Daily Telegraph.
According to Topornin, the delayed implementation of the UK's sanctions against Russia over the next six months plays into the hands of Moscow, for as long as the UK remains part of the EU, it cannot toughen sanctions independently. On March 30 next year, when Britain is expected to leave the 28-member bloc, it will be free to adopt any sort of laws on Russia, the expert said.