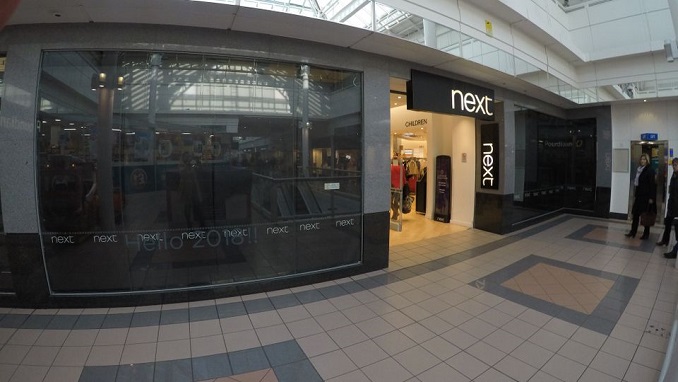 British clothing retail giant Next and Next Children is planning to leave the Russian market, news outlet RBC reported on Thursday, citing a reference to sources in the commercial real estate market.
Due to the devaluation of the ruble, companies have not been able to maintain a sufficient level of profitability in the Russian and Ukrainian markets since 2015, the report said.
Olga Antonova, Director of the Crocus Group real estate department told RBC that an official notice was given that the Next network outlets were closing at the Moscow Vegas shopping centers. Antonova noted that the closure is scheduled for the first half of 2019, but the exact dates have not been given.
The publication recalled that among the other British brands that left Russia in 2014-2015 amidst the financial crisis were River Island, New Look and Laura Ashley. The sharp drop in the Russian clothing, footwear and accessories market was recorded in 2015, when, according to the Fashion Consulting Group, it decreased by 9%.
Next was founded in 1982. Companies under this brand now operate more than 500 stores in the UK and Ireland, and more than 200 abroad in 40 countries of the world. In the fiscal year 2018 (ended January 27, 2018), the company's revenue remained at the level of the previous year and amounted to $5.4 billion, net profit declined by 7%, to $785.
In Russia, the retailer has been operating since 2006. Its local partner is the Monex Trading company founded in 1999, which is a part of the Middle East Alshaya Group (it develops such brands as Mothercare, MAC, The Body Shop, Victoria's Secret, etc.).
According to the latest data available, in 2017, the revenue of Monex Trading LLC remained at the same level as last year and amounted to 16 billion rubles. According to the official Russian version of the site, Next and Next Kids currently have 24 stores in Russia.