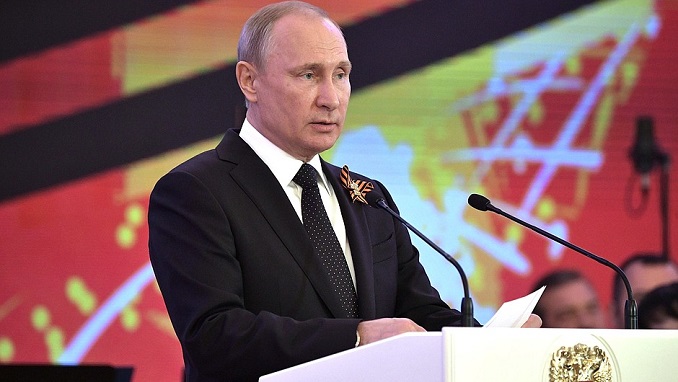 In unexpected back to back trips, Bulgaria's top officials are traveling to Russia to solicit help from Vladimir Putin, regarding the country's energy situation. Last week, Bulgarian president Rumen Radev visited the Russian president in Sochi to "restore dialogue between our countries to the highest possible level," as he put it.
In concrete terms, that means exploring a Russian role in restarting the stalled Belene nuclear power plant project, not to mention turning Bulgaria into a hub for Russian natural gas exports.
Bulgarian prime minister Boyko Borisov starts his own visit to Moscow on June 30, presumably to continue these talks. The delegation oddly does not include Bulgaria's minister of foreign affairs, a signal that the main focus of the meetings will be Russia's role in Bulgaria's energy sector.
Just days before Radev's visit to Moscow, the government announced plans to terminate two long-term power purchase agreements (PPAs) with thermal power plants owned by America's AES Corp. and ContourGlobal. This sparked fears Sofia is decidedly shifting eastwards. The two plants are important pillars of Bulgaria's energy infrastructure and the Balkan country's energy security, The Financial Times reports.
Although the country became a member of the EU in 2007, it remains heavily dependent on Russia for power. It is a situation that Sofia has repeatedly claimed it would like to change, yet despite talk of tapping into Greek and Israeli gas pipelines, Bulgaria is still in thrall to Russian state-owned company Gazprom, which supplies nearly 100 percent of its natural gas consumption.
According to the Center for the Study of Democracy, Russian organizations have controlled circa 20 percent of Bulgarian revenues over the last ten years.
Bulgaria and Russia share a much common heritage, a factor that has made Sofia reluctant to abandon its longstanding relationship with Moscow, even after the country's accession to the EU. That said, the tone of the recent meetings – held to 'restore dialogue', according to Radev – not only contradict Bulgaria's previous position but also mark a departure from the cooler approach modeled by Bulgaria's Western allies, in the wake of Russia's interventions in Ukraine and Syria.
For Moscow, it is part of a broader pattern of behavior, as Russia pursues closer ties with former Soviet bloc countries, including Hungary, Slovakia, and EU hopefuls like Serbia, in a bid to guard its waning influence in the region.