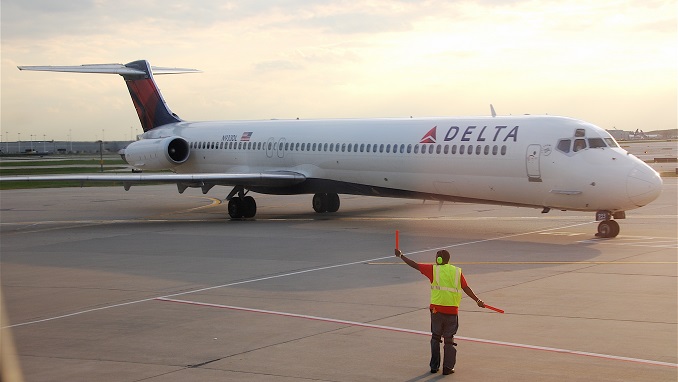 Russia's Ministry of Transport said on Saturday that Moscow would demand an official explanation from Britain for why a Russian Aeroflot passenger plane had been subjected to a search at Heathrow Airport on Friday.
According to IANS news agency, the Russian embassy in Britain complained about the search at the time.It said in a statement: "Border Force and Customs officers have searched the aircraft that was conducting the Aeroflot flights 2582/2583, Moscow –London– Moscow. This kind of event is extraordinary."
On Saturday, the Ministry of Transport said it wanted to know what had happened.
"If there is no explanation, the Russian side will deem the actions towards our plane as illegal and also reserve the right to take similar action against British airlines," it said in a statement.
The British authorities conducted the search on the Aeroflot plane on Friday after compelling the crew to leave the aircraft, the officials were cited as saying by TASS.
"The British side provided no grounds for a plane search. It was decided that after the British side finishes the search, the plane will be additionally examined by the crew and the company's office employees. The British side compelled the crew to leave the plane during the search," an Aeroflot official told the news agency.
Tensions between Russia and Great Britain increased following the alleged poisoning of former Russian double spy Sergei Skripal and his daughter Yulia on British soil. Skripal had been convicted in Russia of spying for the UK and was later swapped for Russian intelligence officers.
The UK then expelled 23 Russian diplomats and announced other restrictive measures against Moscow.In response, Moscow expelled a similar number of British diplomats from Russia and ordered the closing of the British Consulate-General in St. Petersburg, as well as the shutting of the British Council's offices in Russia.