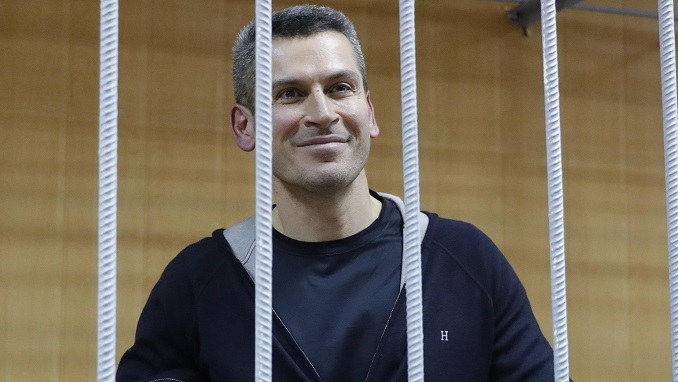 Billionaire Ziyavudin Magomedov was arrested by Russian police on Saturday on charges of embezzling more than $35 million, in one of the highest-profile prosecutions of a Russian tycoon in years, Reuters reported.
49-year-old Magomedov, who is one of Russia's richest men, holds assets in construction and logistics through his sprawling Summa Group. He also has investments in U.S. tech ventures, including the Virgin One Hyperloop project. According to Crime Russia, the businessman had a Moscow-Miami flight booked just before he was arrested.
Magomedov was brought before a pre-trial judge, where he denied the charges. He will remain in custody until May 30. At Saturday's court proceedings, two defendants in the Summa group of companies' embezzlement case were arrested in absentia, since they were currently in the United Arab Emirates. According to the judge, the investigation took measures to extradite them from the Arab country.
Magomedov was detained along with his brother and business partner, Magomed Magomedov, and Artur Maksidov, the head of a company in the Summa Group that was involved in the construction of a soccer World Cup venue in the Russian exclave of Kaliningrad.
The lawyers of Ziyavudin Magomedov (who ranks 63th in Forbes-2017 Russian list with a net worth of $1.4 billion) offered the court a bail of 2.5 billion rubles ($43.7 million) for his release, but Judge Maria Sizintseva denied the request, saying the accused had acted as part of an organized crime group and had tried to put pressure on witnesses.
Invited to speak from a cage in the courtroom, Magomedov, dressed in a dark-blue jogging suit, said: "I categorically disagree with the charges presented … The prosecution case does not stand up to scrutiny."
He said he needed treatment in the United States for a medical problem, and offered to put up the $35 million bail. "I'm willing to pull together this money, so no one has any thoughts that I might go on the run," Magomedov said.
Magomedov is part of a group of Russian multi-millionaires who, while publicly loyal to the Kremlin, are not in President Vladimir Putin's inner circle.
Some members of the group say they are being squeezed by a tough economy, Western sanctions on Russia, and powerful state-run companies that are muscling in on nearly all sectors of the economy.