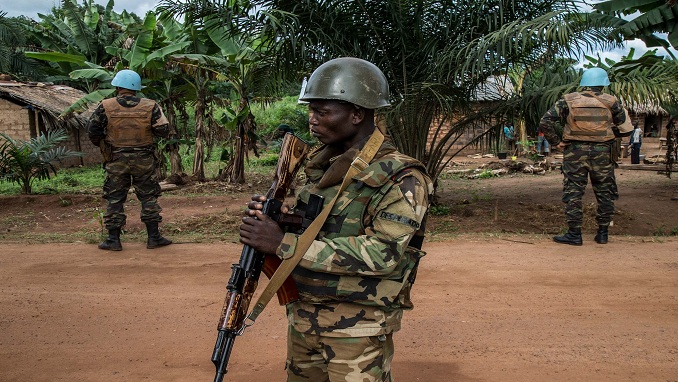 The president of the Central African Republic (CAR), Francois Faustin-Archange Touadera said on Friday his country is considering hosting a Russian military base, Izvestia reported.
Touadera, whose country is emerging from a bloody sectarian conflict, added that he would like Moscow to supply CAR with new weapons.
He made the comments in an interview with RIA news agency a day after Russia gathered dozens of African leaders at a summit in southern Russia aimed at expanding Russian influence on the African continent.
In an interview with Russian state media Touadera said he had also asked Russia for new weapons shipments for CAR's soldiers, who have fought a civil war against rebel forces in the country since 2012. Asked about a potential military base, Russia's first in Africa, he said that his government was "considering the possibilities".
The Kremlin later denied that Putin had discussed the establishment of a Russian military base in CAR. Touadera said the question was being reviewed by the two countries' defence ministries.
The remarks came as Russia holds its first Russia-Africa Summit, an estimated $65 million effort to charm African leaders with the prospect of arms deals, and investments in mining, nuclear energy and other spheres, while promising no political strings attached.
Russia believes it can extend its influence to become a geopolitical powerbroker in Africa and begin to make up ground against China's massive investment in the region, while edging out other powers like the U.S. and France.