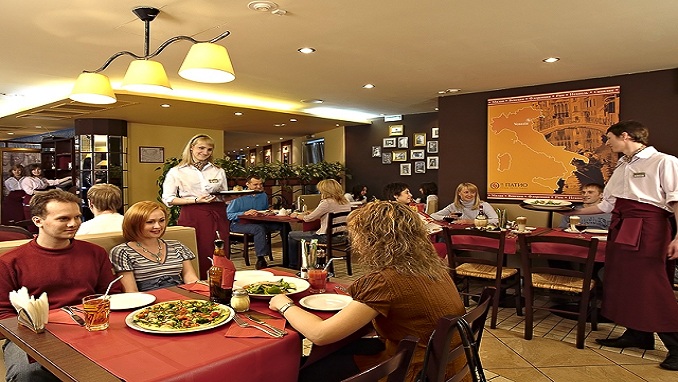 Russia's biggest restaurant group is counting on the country's meat-loving population to embrace Meatless Mondays, a global health initiative encouraging people around the world to go meatless one day a week, The Moscow Times reports.
Rosinter launched their Meatless Mondays initiative in restaurants in six major cities mid-October. It encourages diners to opt for a meatless meal by taking 20-25% off the price of any non-meat home delivery order from their most popular proprietary brands, IL Patio, Planet Sushi, Shikari and franchise TGIF. About a quarter of the items on these menus are meat free, the report says.
Rosinter, established in 1990 and one of the most successful pioneers of the modern dining business in Russia, may eventually roll the project out to all of its 257 restaurants in almost 30 cities.
The Meatless Monday campaign began in 2003 at the John Hopkins Bloomberg School of Public Health in the U.S. The movement has since spread to 40 countries, receiving support from universities, schools, hospitals, food delivery services and restaurants.
In Russia, the idea has been circulating for several years. In 2016 Yelena Smirnova, author of "The Green Office: From Color to Business" and an expert at the World Wide Fund for Nature Russia, outlined the environmental benefits of refraining from meat once a week to a Russian audience in her TED talk. She said that if 900 people in the audience and another 900 people watching online gave up meat for just one Monday, it would be the equivalent of insulating 35 houses.
She also reassured health skeptics that going without meat once a week would not be detrimental to their health or fail to provide high enough levels of protein for a balanced diet.
The average Russian consumes about 73 kilograms of meat annually, which puts Russia at about seventh place in the world, between the famously meat-loving South American countries of Chile and Brazil. And although the number of vegetarians in Russia is on the rise, they are still just 1% of the population.
But despite the low number of vegetarians and vegans, Stacy Collavini, Brand Director at Rosinter, explained that the motivation behind the discount for meat-free dishes on Mondays was the "growing trends in the field of environmental protection and conscious consumption." From the business perspective, she said that companies conducting their business with strong principles and ethical constraints enjoy significantly greater customer loyalty.