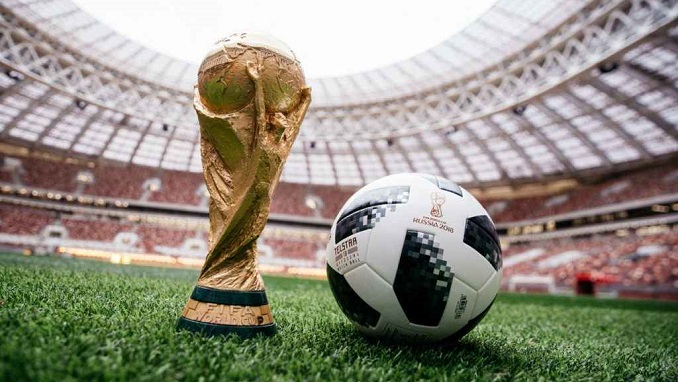 Legions of migrant workers from Central Asia have helped Russia to smoothly run the soccer World Cup – from builders who built the stadiums and keep them running to staff concession stands and workers who clean up after fans revelling through city streets, The Washington Post reports.
Menial jobs across Russia are performed by millions of migrants who face routine police harassment and ethnic profiling. Although they are accused of depressing wages and plotting terrorism, no one talks of building a border wall to keep them out, like in Europe or the U.S., because they form a pillar of the economy and aid Vladimir Putin's geopolitical strategy. Without them, Russia might not have managed to host a World Cup at all, the Post writes.
"This country took us in, and gives us work," said Bobur Ulashov, who left his village in southern Uzbekistan five years ago in search of a job. Today, the 37-year-old sweeps rubbish into his dented mental dustpan and plucks beer cups out of bushes at Moscow's official World Cup fan zone.
He has little interaction with the visiting crowds — "they see the orange vest and keep walking," he shrugs. He doesn't hesitate when asked who he's rooting for. "Russia. Who else?"
Russia provides work to people like Ulashov, who sends $100-200 home every month to his 6-year-old son, wife, parents and siblings. And people like Ulashov provided Russia cheap labor to prepare for the World Cup.
"Migrants made up the main workforce" in the construction of stadiums and transport infrastructure for the tournament, said Valery Solovei, a professor at Moscow's MGIMO foreign policy institute and an expert on immigration and nationalism. "Without migrant workers, Russia couldn't have built all these things so quickly."
Despite promises by soccer's governing body FIFA, the work wasn't always safe, or humane.
Building Workers International says 21 people died on World Cup construction sites. Human Rights Watch documented hundreds of complaints from World Cup workers, finding that many had no written contract of any kind, and some were working in temperatures of minus 25 degrees Celsius (minus 13 Fahrenheit) with one indoor break in a nine-hour shift.
Russia's World Cup organizing committee says it worked with FIFA on an inspection system to root out alleged labor violations, and FIFA said last year that it had seen a sharp fall in the "number of issues" at Russian construction sites after its inspections. Neither the Russian organizers nor FIFA provided figures or details on what they found, or said whether anyone was prosecuted.